New Outpost Built in Al-Lubban Ash-Sharqiya / Nablus Governorate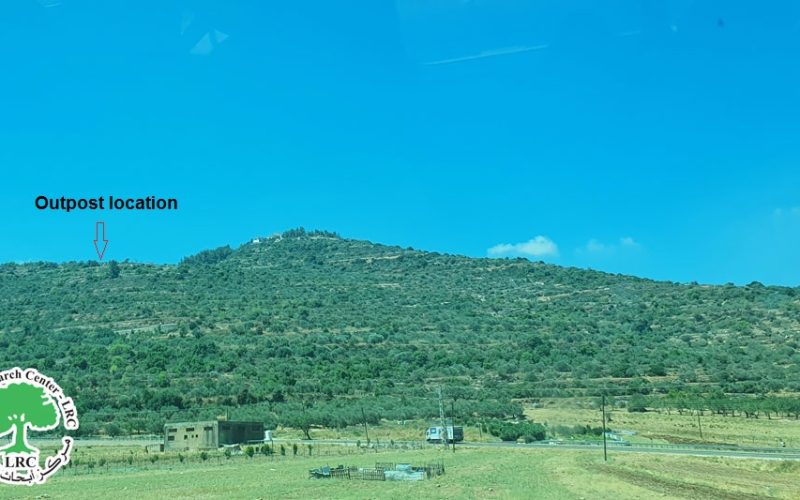 Violation: Establishing a new outpost.
Location: Al-Lubban Ash-sharqiya village.
Date: June 19th 2022.
Perpetrator: Colonists of "Ma'ale Levona".
Victims: Farmer 'Atta Juma'a.
Description:
A group of illegal colonists from "Ma'ale Levona" sat up a large tent on a land belongs to citizen 'Atta Juma'a from Al-Lubban Ash-Sharqi village. The tent is meant to be a key stone for a new illegal outpost. This violation was protected by the occupation forces and was carried out on Sunday June 19.
Al-Lubban Ash-Sharqiya village council head , Mr Ya'coub Uwais said:
"A group of colonists from Ma'ale Levona nearby the outpost sat up a large tent on a land belongs to citizen 'Atta Aj-Juma'a in Khirbet Al-Qatta from the village, which has a total area of 10 dunums and planted with olive trees , the owner – with gun threats- was prohibited from accessing".
Mr Ya'coub Uwais said : "Colonists sat up a tent for the third time this month , the tent was removed twice following  protests by locals , but it was sat up again in June 19th 2022 , we called the Palestinian Liaison office but in vain , the occupation forces on the other hand prohibit  people from approaching the location."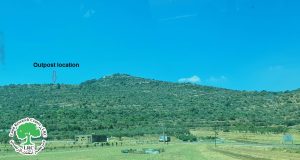 About Al-Lubban Ash-Sharqiya:[1] 
It is believed that Al-Lubban village comes form the word (Lebanuta) in Syriac Language meaning; making Yogurt (Lubban) , and Ash -Sharqiya (the eastern) was added to distinguish it from Al-Lubban Al-Gharbiya in Ramallah.
Al-Lubban Ash-Sharqiya is located 22 km south Nablus city , the road to Al-Lubban Ash-Sharqiya is a small local road that connects it to Nablus-Jerusalem road about 500 m . Al-Lubban Ash-Sharqiya is administratively related to Nablus Municipality , and located about 650 m above sea level , with a total area of 16,637 dunums , of which 255 dunums are a built up area for the village , planted with beans, cotton and some vegetables and Trees like olives , figs and grapes .
The village is surrounded by As-Sawiya and Iskaka (north) , Salfit and Bani Zeid Ash-Sharqiya (west) , Qaryout (east)| , and Sinjil and 'Abwin (south).
Al-Lubban Ash-Sharqiya has a population of 2640 people until 2017 census.
Israeli colonization devoured 1670 dunums of Al-Lubban Ash-Sharqiya lands as follows:
Israeli colonies ate up (1168) dunums for:
| | | | |
| --- | --- | --- | --- |
| Colony's name | Establishment year | Area of lands | Number of colonists |
| Ma'ale Levona | 1983 | 221 | 497 |
| Eli | 1984 | 947 | 2,058 |
Bypass 60 devoured 502 dunums of the village lands.Land classification according to Oslo accords:
A area (5,313) dunums.
B area (4,037) dunums.
C area (6,287) dunums.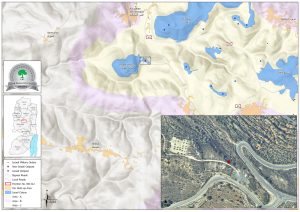 [1] GIS-LRC