Halt of Work Notices for Houses and Facilities in As-Sweitat / East Jenin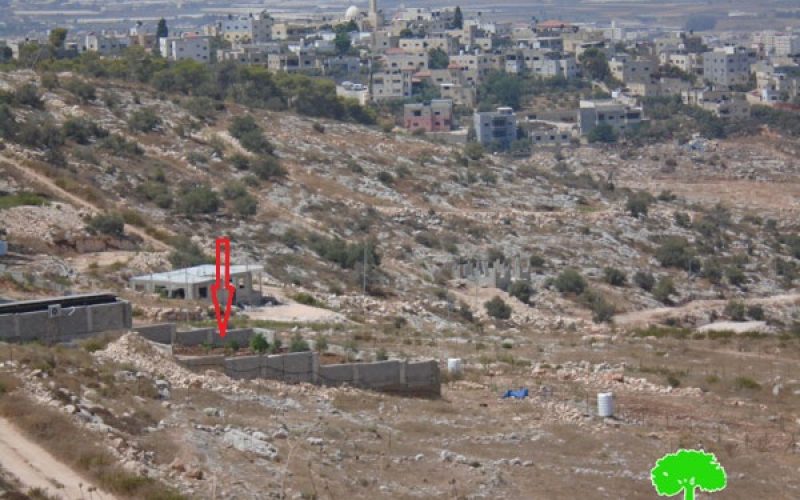 Violation: Halt of Work and Construction Notice.
Location: As-Sweitat area / Jenin city.
Date: June 20th 2022.
Perpetrators: The Israeli Civil Administration.
Victims: 5 families living at the village.
Description:
Monday morning June 20th 2022 , the building inspector at the Israeli Occupation raided As-Sweitat area southeast Jenin , and targeted residences with halt of work notices on the pretext of building without a license.
According to the notices, the occupation sat July 20th 2022 , as the date of the building and organization session in Beit El military court to decide the fate of the structures.
Affected citizen

Family members

Area m2

The targeted facility

Notice no

photo

Males

females

children

Ibrahim Jalamna

6

3

1

210

House of two floors , the first one has a ceiling , the second one is without a ceiling

Murad Shtaiwi

2

1

1

100

Under construction house / one floor

'Ali As-Sa'adi

6

5

4

120

Under construction house / one floor

Ahmed Saba'ana

3

5

5

40

Agricultural room of bricks and zinc

Salih Dalalni

3

2

1

500

Half a dunums plot surrounded with a cement wall

total

20

16

12

970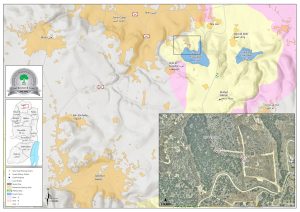 One of the victims, citizen 'Ali As-Sa'adi told LRC:
"The targeted house is built on a plot rented from the Hashemite Kingdom Treasury , and that is where we started building the house , because lands in Jenin city  are very expensive , noting that the under construction house is 150 m away from the city built up area."
As-Suweitat area is registered as a property of the Hashemite Kingdom treasure.
Legal Commentary:
The demolition of Palestinian structures by the occupation authorities is part of their violations of international and humanitarian law, and the violation of the right to adequate housing for Palestinian citizens guaranteed by international law and international treaties presented by the following articles:
Article 17 of the Universal Declaration of Human Rights, dated December 10, 1948 states that "No one shall be arbitrarily deprived of his property".
Article 53 of the Fourth Geneva Convention of 1948 prohibits the destruction of property, as this article states the following: "The occupying power is prohibited from destroying any private, fixed or movable property related to individuals or groups, the state or public authorities, or social or cooperative organizations, unless the war operations inevitably require this destruction.
Article 33 of the Fourth Geneva Convention states: "No protected person may be punished for an offense he or she has not personally committed.
Paragraph 'g' of Article 23 of the Hague Convention of 1907 AD also warned against destroying or seizing the enemy's property, unless the necessities of war necessarily require such destruction or seizure.
Prepared by
 The Land Research Center
LRC