A notice to stop work and construction in a house in the village of Abu Al-Asja, south of Hebron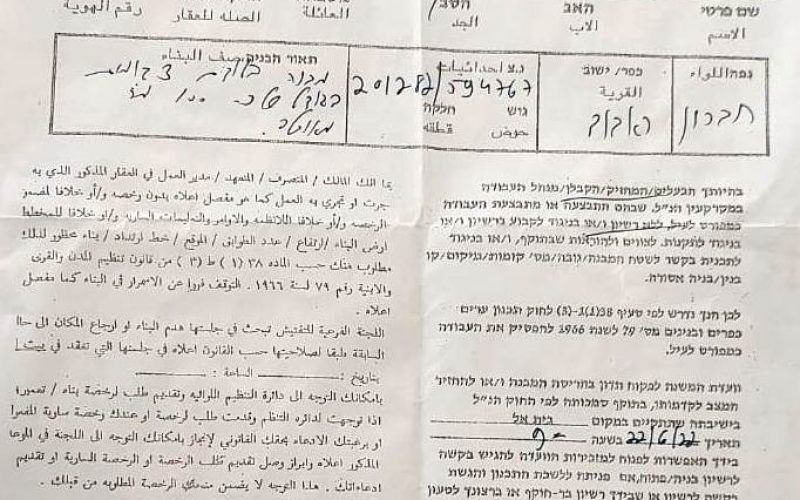 Violation: Notice to stop work in a home.
Violation date: 12/06/2022.
Location: Abu Al-Asja – Dura Town / Hebron Governorate.
The perpetrator: the so-called Israeli Civil Administration.
Affected party: Citizen Muhammad Abu Sundus.
The violation details:
On Sunday, June 12, 2022, the Israeli occupation authorities notified the halt of work and construction in the house of Muhammad Muslim Abu Sundus, under the pretext that it was built without a permit in the village of Abu Al-Asja, south of Hebron.
The 50-year-old affected citizen reported that a white vehicle belonging to the planning and Construction Department of the Civil Administration, accompanied by an occupation army patrol, raided the eastern edge of the village, and arrived at his house.  The, the so-called building inspector stuck a stop-work notice on the house, and took pictures of it before leaving the scene.
The stop- work notice bears the number of 40933,  and it called for an  immediate stop of all construction work on the pretext of starting it without a building permit. It also set the 22/6/2022 as a date for holding a session of the "inspection subcommittee", which is based in the settlement of "Beit El", to discuss what it called "the demolition of the building or the rerstoration of the place to its previous state."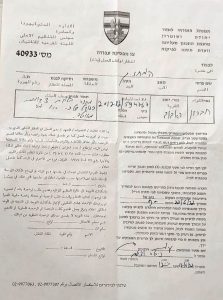 Notice No. 40933 targeting the home of Abu Sundus
The targeted house has been inhabited for more than six months. It is a two-story, 300-square-meter house, in which lives a family of 6 people, including 2 females. The affected citizen explained that he started construction work in 2019, and the cost of building the house was about half a million shekels, and his young son, who is about to get married soon, is scheduled to reside at the first floor.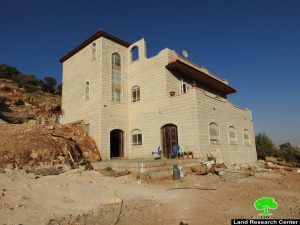 Photo 1: The threatened house of Abu Sundus
Instructions were given to Abu Sundus on how to prepare the file necessary for acquiring  a building permission, prepare the legal objection file, and appoint a lawyer to object to the occupation stop-work notice.
It should be noted that the Abu al-Asja village is one of the villages of Dura town in Hebron governorate, located 12 km to the southeast of the town. It has a population of about 1,000 and is run by a village council. It is bordered to the east by the Palestinian village of Raboud and the settlement of "Otniel" overlooks it from the east as well.