Halt of Work Notice for structures in the village of Al-Ramadin, south of Hebron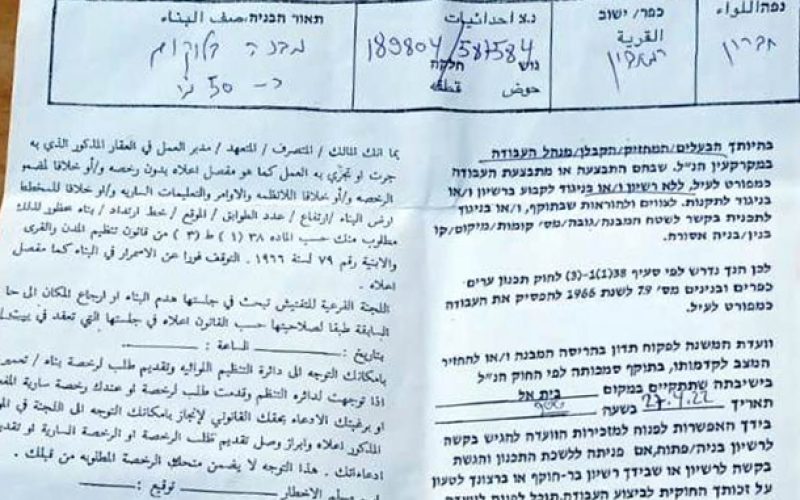 Violation: Halt of work notice for a house.
Date: April 3rd 2022.
Location: Al-Tineh – Al-Ramadin village / Hebron Governorate.
Perpetrator: the so-called Israeli Civil Administration.
Victims: Citizen Jamil Zagarna.
Description:
At approximately 12:00 am on Monday, April 3rd 2022, The  Israeli occupation force, accompanied by employees from the Building Department at the Israeli the so-called Civil Administration in the West Bank raided the "Al-Tina" area, west of Al-Ramadin town, south of Hebron Governorate, and ordered to stop working in a house and an agricultural facility, under the pretext of building without a license.
The threatened buildings are owned by farmer Jamil Ibrahim Al-Zagarna, who found the stop- work notices hanging on the walls his facilities in which the occupation authorities demanded to stop construction under the pretext of building without a license, and set the date of 27/4 2022 as time for holding a session of the so-called Inspection Subcommittee at its headquarters in the Beit El settlement to discuss what it described as "the demolition of the building or the restoration of the place to its previous status."
The affected citizen, who supports a family of 8 people, including 6 children – 3 males and 3 females – said to LRC's field researcher  that he owns this piece of land, which has an area of 4 dunums, planted with trees and aromatic plants. In the year 2016, he got a 20 m2  tin barrack built as a resting place, but the occupation targeted this structure by notice of work stoppage No. (31166).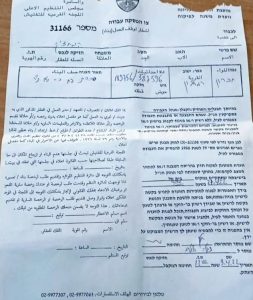 Work stoppage notice No. 31166 targeting the barrack of citizen Jamil Zagarna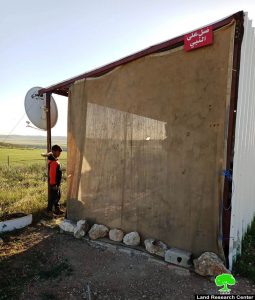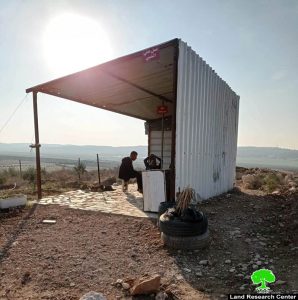 Photos 1+2:  Photo of the target barrack
Zagarna added that he, also, got a 30m3 underground  water cistern built  in his land on top of which a 50m2 house is being  built of stone and reinforced concrete. The second work stoppage notice was issued against this house and carries the number (31167).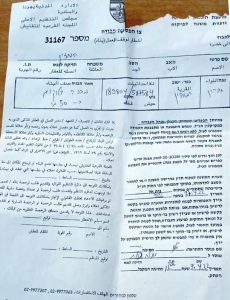 A copy of the  stoppage notice  No. 31167 targeting the residence of the Zagarna citizen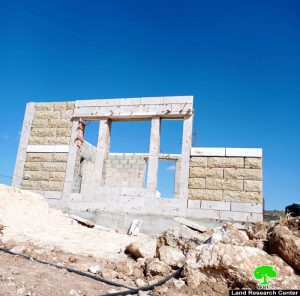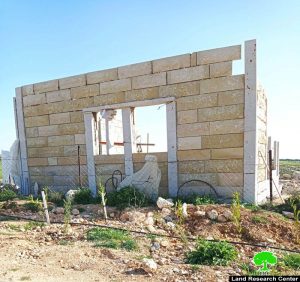 Photos 3 + 4  the threatened  residence of the Zagarna citizen