Closure Imposed on Masafer Yatta Roads south Hebron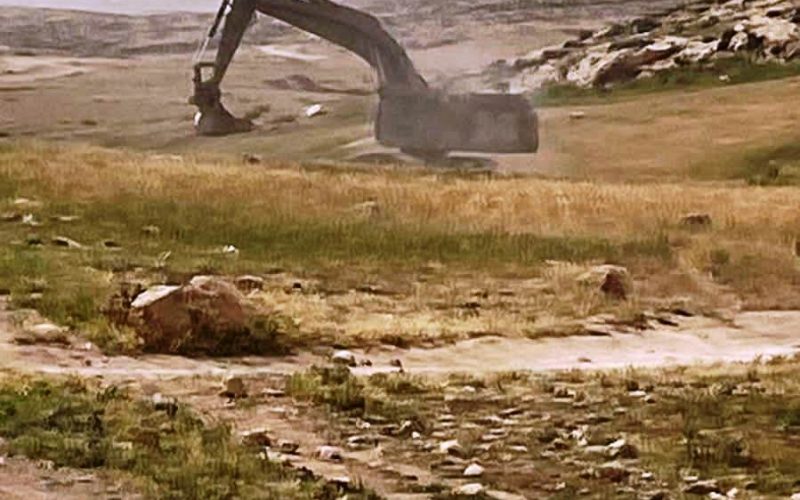 Violation: Military order closes roads.
Date: April 17th 2022.
Location: Masafer Yatta / Hebron governorate.
Perpetrator: The Israeli Occupation army.
Victims: Farmer of Masafer Yatta.
Description:
The so-called West Bank Army commander issued a closure military order for agricultural roads under security claims in Masafer Yatta / south Hebron.
The military order number (3/22) was entitled "Security instructions order – coordinated script – Judea and Samaria number 1651, for 2009 – instructions for security procedures".
.Photos 1-6: The military order and its attachments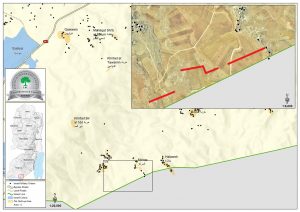 The Israeli Occupation claimed that the military order is a must for military necessities.
In April 17th 2022 , the Israeli Occupation brought heavy machineries (bulldozers) to Masafer Yatta , and ravaged roads and fields, they also dug large holes and tunnels.
The ravages targeted lands planted with winter crops in Janba village and Al-Markiz in Masafer Yatta.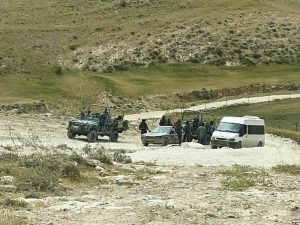 Photo (A – D) the ravages and roads closures in Masafer Yatta
According to the military order , the objection period is 24 hours from the publishing date , the order signed in (April 17th 2022) , points out that the digging process will be conducted by the Occupation forces or other assigned force.
According to the attached map , the operation will close off 3 roads , and the ravages will affect agricultural lands and postures in Masafer Yatta.
Masafer Yatta villages wetness continuous assaults by the occupation army , which confiscates citizens' vehicles in Al-Masafer roads, the forces also confiscated vehicles parked in front of Al-Fakheet school and belong to the teachers of the school.