The Israeli Occupation Forces Uproot Olive Seedlings from Al-Mughayir village – Ramallah governorate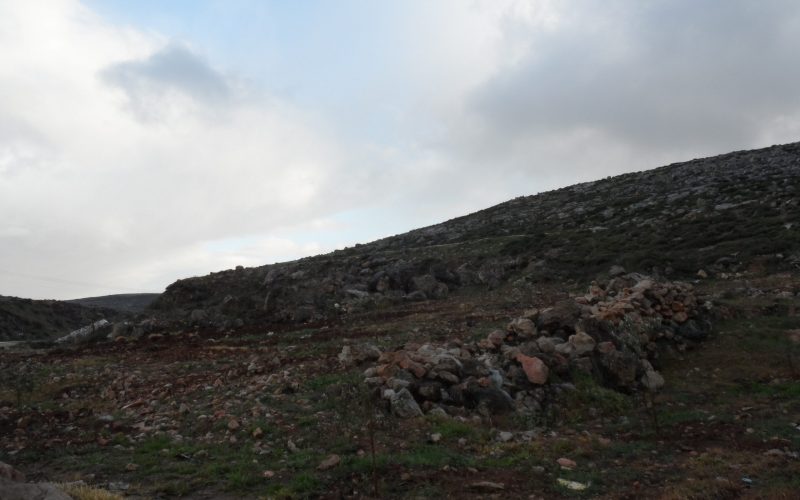 Violation: Uprooting 15 olive seedlings.
Location: Al-Mughayir village, northeast Ramallah.
Date: March 2nd
perpetrator: the Israeli occupation Forces.
Victims: the farmer, Rawhi Marawah Al Na'san.
Description:
Wednesday morning, March 2nd 2022, the Israeli occupation army uprooted 15 three-year-old olive saplings from a plot of land measuring half a dunum, owned by farmer Rawhi Marwah al-Naasan. The targeted land is located in the "Abu al-Hanun" area, next to the main eastern entrance to the village of Al-Mughayer, northeast of Ramallah.
The occupation army claims that this plot is classified as state property, noting that the same plot was attacked in 2019 by the occupation army who uprooted and  confiscated the olive seedling g by the same way.
The eastern lands of the village, in particular, and the lands of the village of al-Mughayir specifically have been the focus of continuous attacks by the Israeli army and settlers since many years. These attacks include: uprooting, cutting and burning olive trees; writing anti Arab slogans on village houses; burning the village mosque and Palestinian vehicles. After each attack the villagers used to present lawsuits against the attackers but no avail, even, there has been more escalation in recent time by the occupation army and settlers.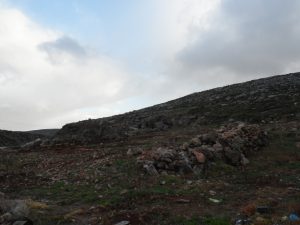 The Targeted Location
Al-Mughayyir:
Al Mughayyir is located 30 km to the north east of Ramallah; it is inhabited by around 3,249 people according to the PCBS statistics conducted in 2017. Most of the village agricultural fields are located in its eastern parts; its total area is 33055 dunums, 501 of which are built-up area. The Israeli occupation confiscated 37 dunums of Al Mughayyir lands for bypass #458.
According to Oslo Accords, about 95% of the village is under Area C while only 5% is under Area B.
Area B: 1,695 dunums
Area C: 31,360 dunums