Notices to stop work in two houses in the village of Arab Al-Fraijat, Al Ramadin-  Hebron governorate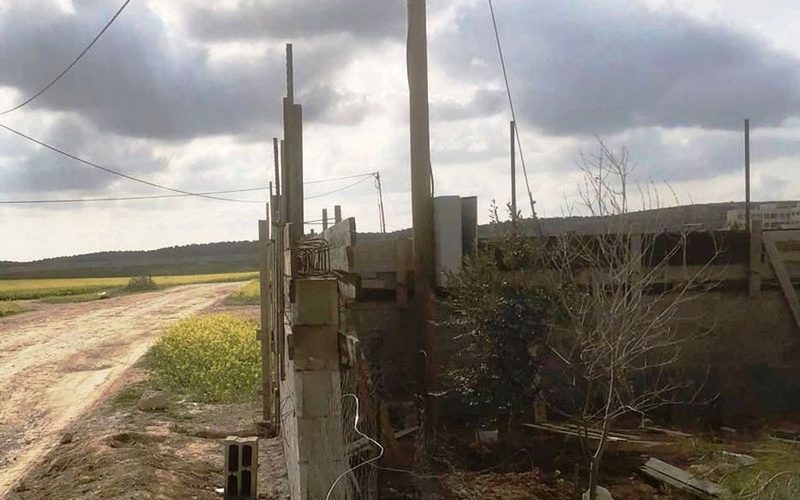 Violation: notices of suspension of work.
Violation date: 20/03/2022.
Location: Arab Al-Fraijat – Al-Ramadin / Hebron Governorate.
The perpetrator: the so-called Israeli Civil Administration.
Affected party: Citizens Kamel Hamdiya and Abdullah Al-Zagharna.
The violation details:
On Sunday, 20/3/2022, the Israeli occupation authorities notified the owners of two houses to stop work and construction under the pretext of building without licensing in the village of Arab al-Fraijat, east of the town of Ramadin, south of Hebron.
.The owners of the two houses stated that they found two stop-work notices hanging on the walls of the two target houses, in which the issuing party demanded an immediate stoppage of construction in the two houses and set the date of  4/11/2022 as an appointment  to hold a hearing session by the so-called Inspection Subcommittee affiliated to the Israeli Administration in the West Bank  to discuss the issue of  what it called " demolishing  the two houses or returning the place to its previous status".
The two threatened homes are owned by:
Citizen Kamel Diab Hamdiya whose 60 M2 house was built of bricks and reinforced concrete two years ago, however it is still unroofed. A concrete wall with a length of about 200 meters and a height of 2 meters was, also, included in the same halt of work notice.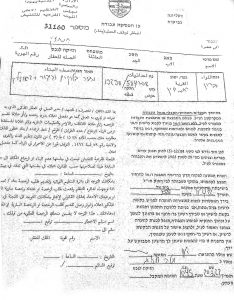 Work stop notice No. 31160 targeting the house and wall of Citizen Hamdiya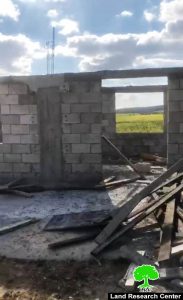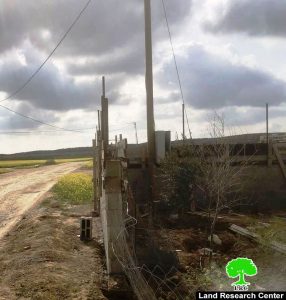 Photos 1-4: The citizen's house and the concrete wall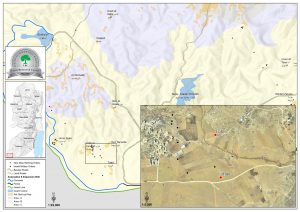 2- Citizen Abdullah Eid Al-Zagharna:  His 95m2 house is in the last stage of construction. It is built of bricks and intended to house a family of 4 members, including 2 children. The military work stoppage notice concerning this house carries the number of 31161.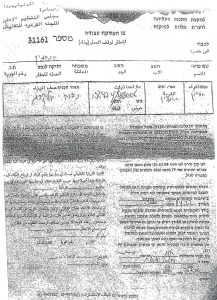 It should be noted that the village of Arab al-Fraijat is located to the east of the town of Arab al-Ramadin, and its population is about 1,000 people who work in agriculture, livestock, labor market and governmental sector.
The Arab al-Fraijat community is considered one of the closest population centers to the 1948 armistice line, overlooking the city of Beersheba. About 20 years ago, the occupation authorities set up a military crossing terminal – Al-Zahiriya Crossing- on its land.
It is noted recently that the occupation authorities intensified the targeting of citizens' homes and facilities in the village of Arab Al-Fraijat, by targeting them with stop-work notices and demolition orders, and carried out demolitions of facilities there, to limit urban expansion and construction in that area.
In recent years, the occupation authorities intensified their attacks on citizens' homes and facilities in this village, by issuing several stop-work notices and demolition orders, with the aim of limiting Palestinian urban expansion in that border area.