Halt of Work notices for Houses in Wad Al-Quff area / Northwest Hebron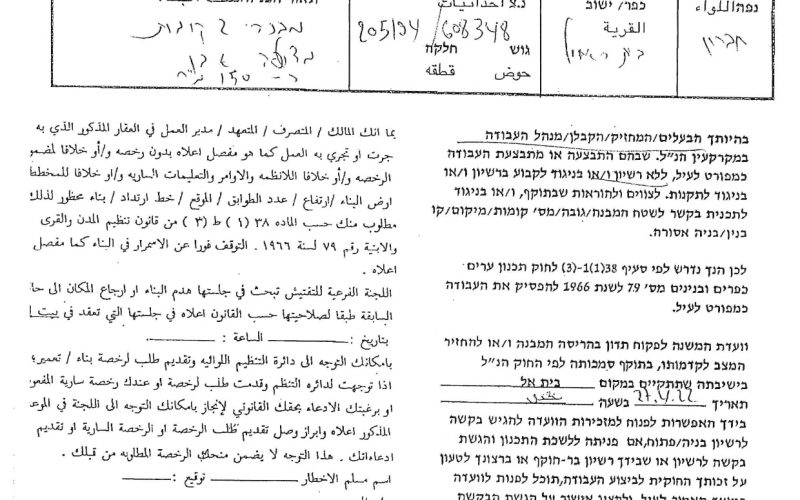 Violation: Halt of Work notices.
Date: March 29th 2022.
Location: Wad Al-Quff area – Beit Kahil town / Hebron Governorate.
Perpetrators: The Israeli Civil Administration.
Victims: citizen Mohammed Az-Zaro and Kefah Ar-Rajabi.
Description:
In March 29th 2022, the Israeli occupation authorities issued halt of work notices for two houses in Wad Al-Quff area southwest Beit Kahil ,  Hebron governorate.
The affected citizens said that the notices were hanged to their houses , and entitled "Halt of work – construction" notice, issued by the so called (civil administration – high organization council- the inspection subcommittee) at the occupation authorities.
The Occupation authorities ordered the immediate stoppage of construction works, and sat April 27th 2022 , as the date of the inspection subcommittee , which will be held in Beit El military court to decide the fate of the structure.
The targeted houses belong to:
Citizen Mohammed Az-Zaro: Who received a halt of work notice number (31163) which targets a house built of cement since 2019 , with a total area of 180 m2 , and still under construction.
Az–Zaro said that the building was supposed to provide apartments for both of his sons and their families , at these difficult times (economically). The two families have a total number of 9 members, among them 5 children.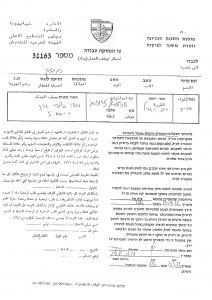 Notice number (31163) which targets Az-Zari house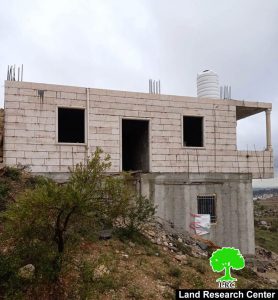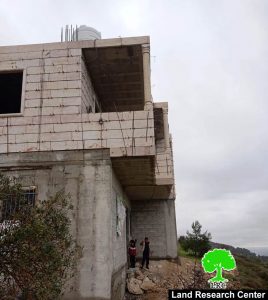 Photos 1+2 : the targeted house
A house belongs to citizen Kifah Ar Rajabi: He received a halt of work notice number (31164) , that targets two floors house , with a total area of 260 m2 built of stones and cement since 2020 and the work is still ongoing.
The affected citizen was supposed to live in the house with his family of 6 , among them 4 children , and 2 females.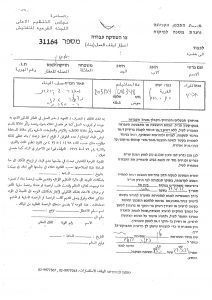 Halt of work notice number (31164) which targets Ar-Rajabi house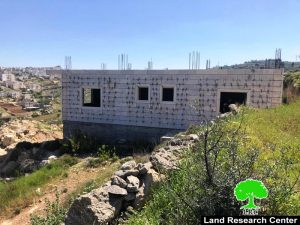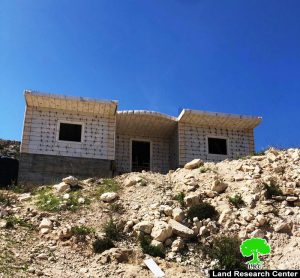 Photos 3+4: the targeted house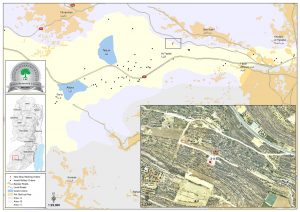 The owners filed for licenses and shown their land documents, and hired lawyers, but as usual the occupation never gives Palestinian justice.