Notice of Eviction for a Plot in Kafr Ad-Dik village/ West Salfit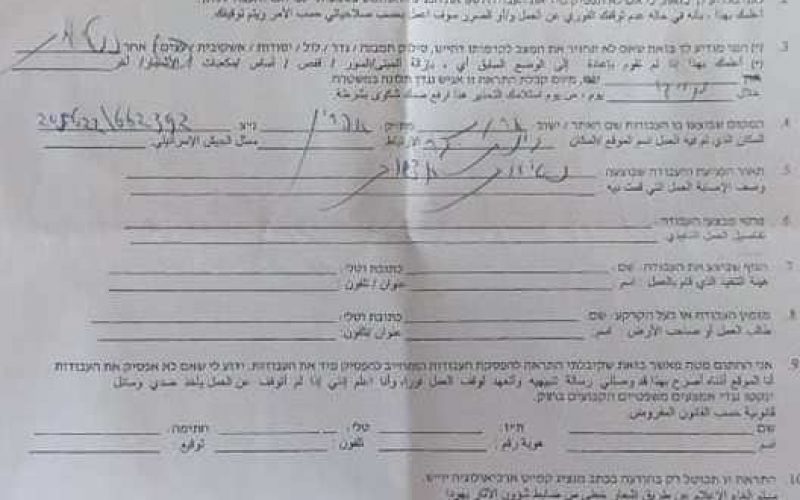 Violation: Notice to evict a plot.
Location: Kafr Ad-Dik town / Salfit governorate.
Date: Sunday, January 23rd 2022.
Perpetrators: The Israeli Civil Administration.
Victims: Farmer Tayseer Naji.
Description:
The Israeli Occupation forces accompanied by the building inspector at the Israeli civil administration raided "Banat Ber" area west Kafr Ad-Dik town, near Bedouil colony.
Noteworthy, the occupation's antiquities officer served a military order number (880) that orders the eviction of a plot with a total area of 5 dunums , on the pretext of assaulting antiquities , the occupation authorities order the owner to immediately remove the "Violation".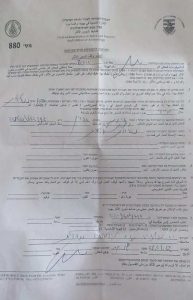 The targeted plot belongs to farmer Taysir Naji (73 years) from Kafr Ad-Dik town , who supports a family of 3 among them one female.
At the end of January, the targeted farmer planted the plot with 75 olive trees aging (2 years old) , to protect the plot from colonialist projects.
Noteworthy, colonists took over a four dunums plot, and sat up a siege around it on Friday January 21st  2022 in order to take over it.
Noteworthy, Banat Ber area was already targeted by the Israeli Occupation with several halt of work notices for agricultural structures between 2020 – 2021.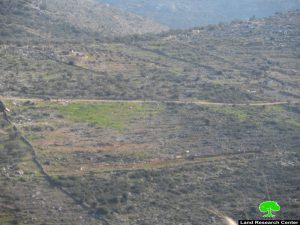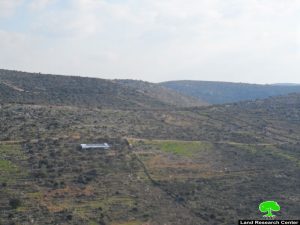 Photos 1-2: The targeted plot
Kafr ad Dik:[1]
Kafr ad Dik is located 15 km to the west of Salfit. It is surrounded by Bidya (north), Rafat and Deir Ballut (west), Bruqin and Sarta (east), and Bani Zaid villages (south). Kafr ad Dik has a population of 5551 people, according to a 2017 census.
Its total area is 15529 dunums; however, it has been suffocated by bypasses and 3 Israeli colonies that lay over its lands. This has further limited its expansion knowing that it had already had a 791-dunum organizational plan (built-up area); it also isolated the village from its surroundings. The Israeli occupation confiscated 2477 dunums of Kafr ad Dik lands for the benefit of:
Colonies devoured 1225 dunums, and they are:
Name of colony

Year of construction

Area of confiscated land/ dunum

Number of colonists

Har Eli Zahav

1983.

134.

339.

Eli Zahav- Yoezer

1982.

290.

424.

Bedoel

1984.

800.

1088.

·

1999.

1.

339.

·

1225.

1512.
*Source: Field Research- Monitoring Israeli Violations Team- Land Research Centre (LRC).
Bypasses stole 362 dunums
The Apartheid Wall seized 890 dunums and isolated 8824 dunums and is expected to be 8905 long in Kafr ad Dik lands.
Lands of Kfar ad-Dik are categorized according to Oslo Accords into lands under Area B (15% of the lands) and lands under Area C (85% of the lands).
[1] GIS-LRC