Halt of Work Notice for a  House in 'Arab Al-Frijat village / South Hebron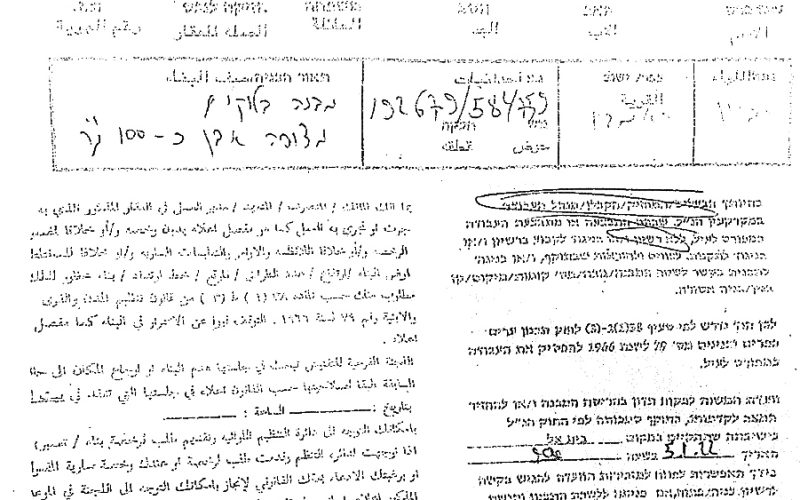 Violation: Halt of work notice.
Date: Dec 19th 2021.
Location: 'Arab Al-Frijat – Ar-Ramadin / Hebron governorate.
Perpetrators: The Israeli Civil Administration.
Victims: Citizen Ayat Daghameen.
Description:
In December 19th 2021, the Israeli Occupation authorities issued halt of work notices for a house that belong to citizen Ayat Ad-Daghameen in 'Arab Al-Frihat south Ar-Ramadeen, in Hebron.
Ad-Daghameen said that a vehicle belongs to the building and organization department at the Civil Administration raided the area , and arrived at their house hanged the notice and took pictures of it before withdrawing.
The Occupation Authorities targeted a house with a halt of work notice number (31895) that ordered the immediate stoppage of construction works, and sat January 5th 2022, as the date of the inspection subcommittee in Beit El military court to decide the fate of the structure.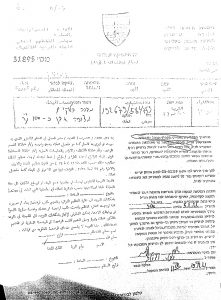 Notice number 31895 which targets Ad-Daghameen home
Ad-Daghameen started building her house in year 2020 , and was at the final construction phases when the notice came , the house has a total area of (170 m2) , and composes of one floor built of stones and cement , and supposed to be a home for a family of (12 people , among them 8 children , and 7 females).
Photos 1-3: The threatened house of Ad-Daghameen
Noteworthy, 'Arab Al-Frijat community resides the east of 'Arab Ar-Ramadeen town , and has a total area of (1000 people) , most of them depend on agriculture and cattle breeding.
'Arab Al-Frijat community is very close to Armistice line  sat in 1948 after the establishment of the so called Israeli state , the occupation authorities also established Adh-Dhaheriya crossing point that leads behind the green line inside the village.