Halt of Work Order For a Business storage area in Qalqilya City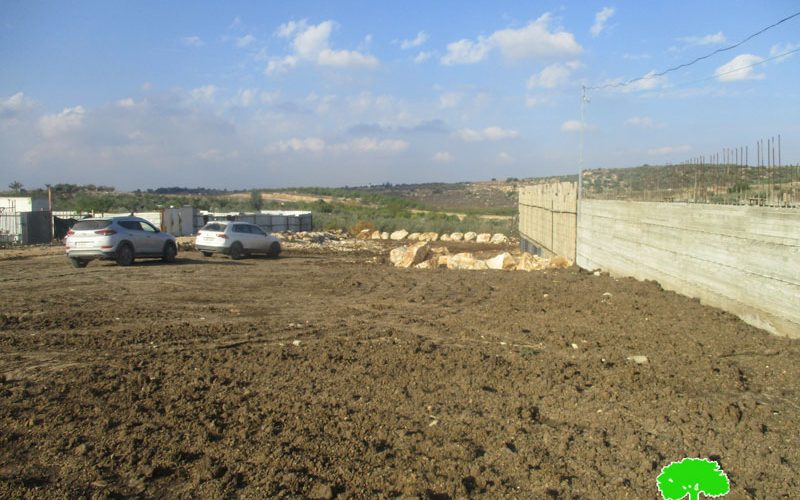 Violation: Halt of Work order for a Business storage area.
Location: Al-Hamamis Neighborhood / Qalqilya city.
Date: November 15th 2021.
Perpetrators: The Israeli Civil Administration.
Victims: Citizen Yousif Ibrahim.
Description:
Monday 15th 2021, the building inspector at the Israeli civil administration targeted a business storage area in Al-Hamamis neighborhood east Qalqilya , with a halt of work order number (32782).
The targeted buisness belongs to citizen Yousif Ibrahim from Qalqilya , who supports a family of 7 (3 females and a child).
According to the military order, the occupation sat November 24th 2021 , as the date of the building and Organization session in Beit El military court to decide the fate of the structure.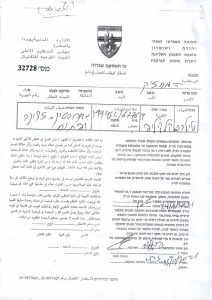 Notice number 32728 which targets a facility belongs to citizen Yousif Ibrahim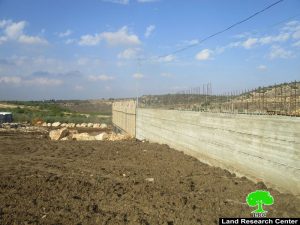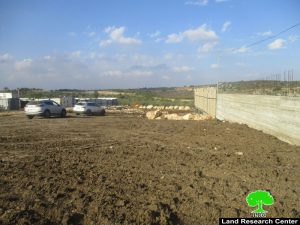 Photos 1+2 : The targeted facility
The targeted establishment composes of a retaining wall 100 m* 5 m that surround a plot with a total area of 1 dunums and a half , the plot was leveled recently to be a storage area for  the business.
Al-Hamamis area extends to Qalqilya city lands , and it is the only space for future outline expansion to enlarge the built up area for Qalqilya city.
Legal Commentary:
Demolition of Palestinian structures by the occupation authorities is a  violation of international and humanitarian law presented by the following articles:
Article 17 of the Universal Declaration of Human Rights, dated December 10, 1948 states that "No one shall be arbitrarily deprived of his property".
Article 53 of the Fourth Geneva Convention of 1948 prohibits the destruction of property, as this article states the following: "The occupying power is prohibited from destroying any private, fixed or movable property related to individuals or groups, the state or public authorities, or social or cooperative organizations, unless the war operations inevitably require this destruction.
Article 33 of the Fourth Geneva Convention states: "No protected person may be punished for an offense he or she has not personally committed.
Paragraph 'g' of Article 23 of the Hague Convention of 1907 AD also warned against destroying or seizing the enemy's property, unless the necessities of war necessarily require such destruction or seizure.
Prepared by
 The Land Research Center
LRC