Halt of Work Notice for Abu Jhaisha Family in Idhna town / West Hebron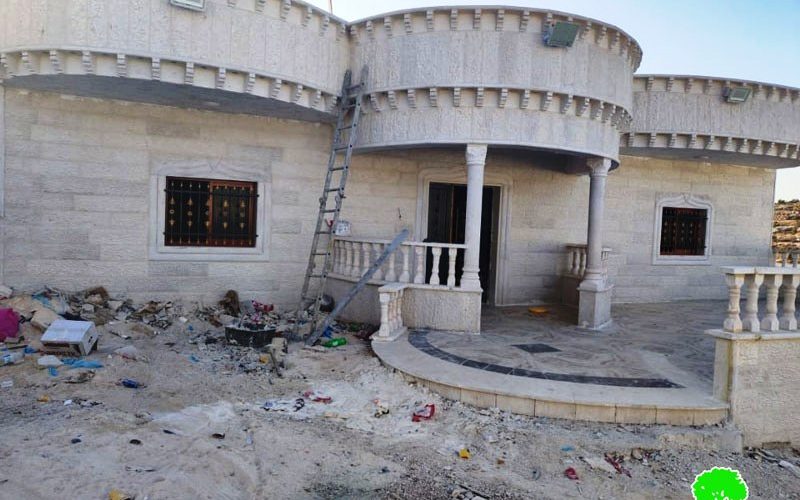 Violation: Halt of Work Notice for a house.
Date: November 7th 2021.
Location: Wad Risha – Idhna town / Hebron Governorate.
Perpetrators: The Israeli Occupation Civil Administration.
Victims: Citizen Basim Abu Jhaisha.
Description:
Sunday, November 7th 2021, the Israeli Occupation Authorities issued halt of work notice for a house that belongs to Basim Abu Jhaisha  in Idhna town on the pretext of building without a license.
Affected Citizen told LRC:
"A vehicle belongs to the building and organization department , accompanied by an army patrol raided "Wad Ar-Risha" area south west the town and arrived at his house , the building inspector wrote the notice hanged it on the wall , and took pictures of it before withdrawal.
Notice number (31891) orders halting work in a house and a workshop ( used for dismantling hardware and sorting metal / 2 dunums).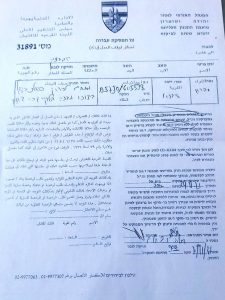 Notice number 31891: Halt of Work Notice for Abu Jhaisha house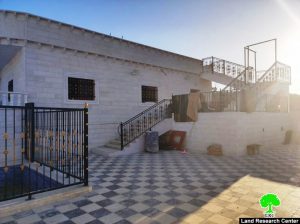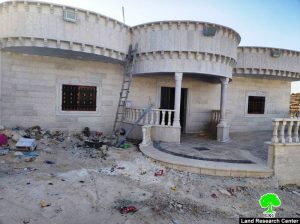 Photos 1+2: The targeted house for Abu Jhaisha family – Idhna
The targeted house has a total area of (255 m2) built of stones and cement since 2019 , and inhabited by a family of (16 , 8 of them are children).
The Occupation authorities in the notice ordered the immediate stoppage of construction work on the pretext of building without a license, and sat Nov 24th 2021, as the date of the subcommittee session in Beit El military court to decide the fate of the structure.
About Idhna:
It is 18km west of Hebron. According to statistics conducted in 2017, Idhna is inhabited by 26,009 people. It has a total area of 26,447 dunums, 2653 of which are the village's built-up area.
The Israeli occupation confiscated 107 dunums of Idhna for the Apartheid Wall. Not only that, more than 3,511 dunums were isolated behind the wall as a result of its construction.
Besides, the bypass road number 35 -that is 4,674 meters long- confiscated more than 467 dunums from  the village lands.
Prepared by
 The Land Research Center
LRC