The Israeli Occupation Starts the establishment of a Central Bus Station on Yasouf Village lands/ Salfit Governorate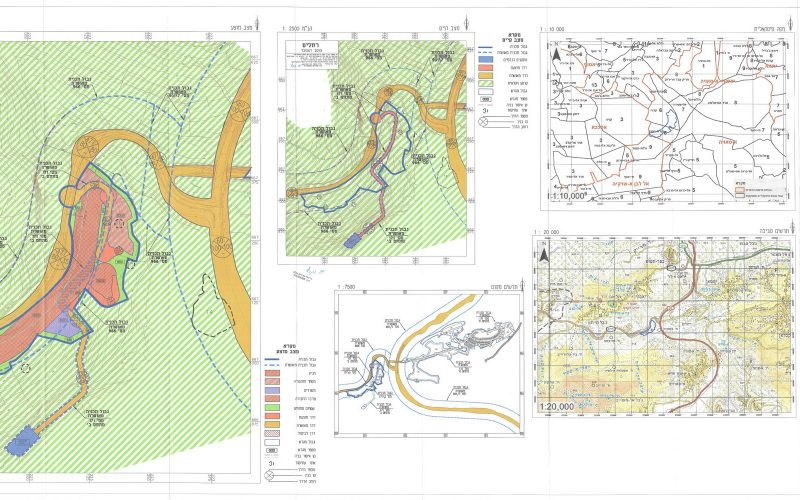 Violation: A colonial scheme to establish a central bus station for illegal Israeli colonists at the west bank.
Location: Yasouf village / Salfit Governorate.
Date: October 2021.
Perpetrators: The High Organization Council / Colonization Subcommittee.
Victims: Palestinian Residents of the area.
Description:
In October 2021, the Israeli Occupation ravaged and leveled lands in Yasouf Village to start implementing a colonial scheme deposited in February 7th 2018, ratified and licensed by the Israeli government in February 28th 2019 and published by the high organization council – Colonization subcommittee at the Israeli Ministry of Finance website.
The Ravages in Yasouf are by leaps and bounds to implement colonial scheme (171/5) that changes land allocation from agricultural to construction areas and establishing a bus station for colonists on 65 dunums of Yasouf eastern lands known of Ash-She'ab area, noting that these lands were classified as governmental properties since 2015, after confiscated from its owners.
Photo 1: Organizational plan 171/5
The Station is nearby bypass (60), 700 m away to the west of Rehalim colony at Yasouf and Yatma village lands.
The scheme will affect the whole area, it is a step to develop services for Israeli colonies in Nablus and Salfit governorates, while expansions at colonies are accelerating. While Palestinian governorates are deprived of their natural rights to physically expand in proportion of the population increase.
 The occupation developed infrastructure provided to colonies in terms of transportation services, and a gas station, in order to attract more colonists.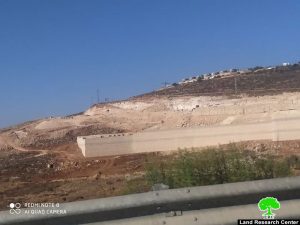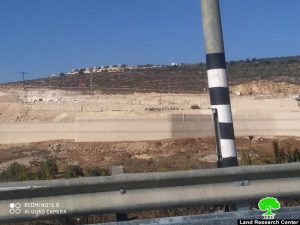 Photos 2+3: Ravages to establish a bus station
The Israeli Occupation Machineries work day and night to open roads in different locations around the West bank. In Za'atara town south Nablus a new roads network that facilitates access to colonies is being opened, this is evidence of Israeli policies to change the areas' features and deprive farmers from their right to develop infrastructure at the area.
On the other side, Land research Center during 2021 documented ravaging 6 roads, most of them provide access to rural and Bedouin communities or agricultural lands. In addition to serving notices to 14 roads or confiscating machineries while working at the road, nevertheless in 2021 the occupation closed off 19 roads via earth mounds.
Freedom of Movement:
Everyone has the right to freedom of movement and residence within the borders of each State.
Everyone has the right to leave any country, including his own, and to return to his country.
Article 53 of the Fourth Geneva Convention of 1948 prohibits the destruction of property, as this article states the following: "The occupying power is prohibited from destroying any private, fixed or movable property related to individuals or groups, the state or public authorities, or social or cooperative organizations, unless the war operations inevitably require this destruction.
destruction and appropriation of property, not justified by military necessity and carried out unlawfully and wantonly" is a "grave breach" of the Convention.
Prepared by
 The Land Research Center
LRC