Israeli Illegal Colonists Steal Olive Harvest in Salfit Governorate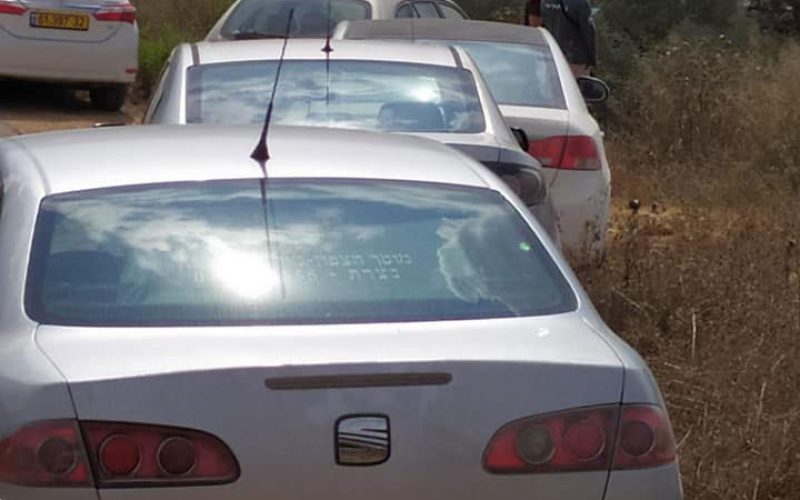 Violation: stealing Olive harvest.
Location: Wad Abdul Ruhman – Salfit city.
Date: October 3rd 2021.
Perpetrators: Colonists of Ariel colony.
Victims: Farmer Khaleel At-Tuqtuq.
Description:
Sunday, October 3rd 2021, a group of colonists raided Wad Abdul Rahman area; a group of olive groves  isolated behind the Annexation and Expansion all north east Salfit.
Reportedly, the fanatic Colonists took advantage of farmers current inability to access their farmlands due to the Occupation's measures, to steal the olive harvest from Khaleel At-Tuqtuq plot in Salfit Governorate, before withdrawing from the location.
A Palestinian Citizen at the area caught the attack on Camera, and gave the pictures to the affected farmers, to attach them to the police complaint. However, in reality , the Occupation Police never opens serious investigations on colonists' assaults.
Farmer Khaleel At-Tuqtuq told LRC:
"I Support a family of nine (1 Child and 3 females), and I own more than 50 dunums of olive groves buried behind the Annexation and Expansion Wall. I only get to access my land during Olive Harvesting and Cultivation Seasons through barrier gates and with prior coordination with the Israeli Authorities . Only few meters away  from my olive groves, the Occupation authorities are expanding Ariel colony. Which makes us realize, that This is only a part of the occupation's assaults against lands isolated behind the Annexation and Expansion wall in order to keep us away from them and keep them as a reserve for future Colonial Expansion."
Affected Citizen Added:
"Through the Liaison Office, I submitted a complaint to the Israeli Police, after I checked on the trees, and I evaluated the losses that amounted to 300 kg of olives. This is not the first-time illegal colonists steal my olive harvest, during the past three years, I filed a complaint to the Occupation police because colonists stole our olive harvest the plot is buried behind the Annexation and Expansion wall, which makes it easier for colonists to reach it, during the times the occupation bans us from accessing it."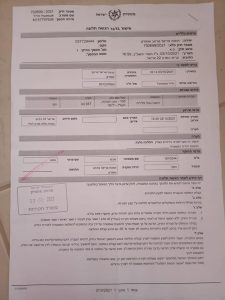 Photo 1: Police Complaint on Colonists Assaults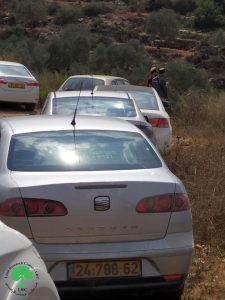 Photo 2: Colonists' cars who were involved in the attack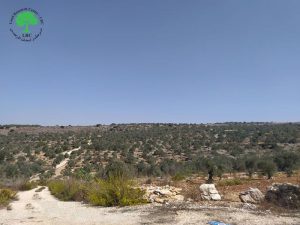 Photo 3: A view of the plot
The Harvest Season Is every year disturbed by colonists assaults, who physically assaulted farmers, vandalized or sat fire to the trees , or harvested and stole their produce.
The Israeli Annexation and Expansion Wall isolates 4000 dunums of Palestinian lands in Salfit , Palestinian Farmers can only access their olive groves behind the Annexation and Expansion Wall through Barrier Gates With Permits from the occupation Authorities.
Prepared by
 The Land Research Center
LRC