Halt of Work Notices Served in A-Tawani village – East Yatta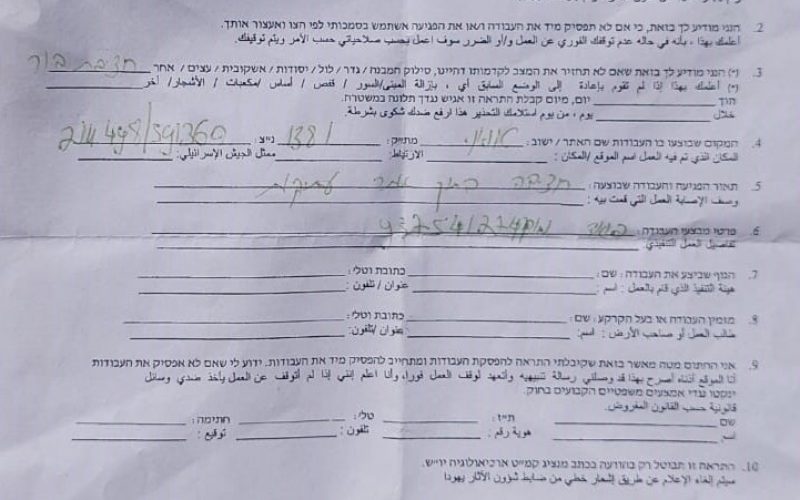 Violation: Halt of Work notices served on the pretext of assaulting antiquities.
Date: October 24th 2021.
Location: At-Tawani – Yatta town / Hebron Governorate.
Perpetrators: The Antiquities Department at the Israeli Civil Administration.
Victims: 3 families from At-Tawani village.
Description:
Sunday, October 24th 2021, The Occupation Authorities Issued notices for houses and facilities belong to citizens in At- Tawani east Yatta , on the pretext of building without a license.
About 10:30 am, A vehicle belongs to the antiquities department at the Civil Administration raided the village, and gave notices to 3 citizens. The notices ordered the immediate stoppage of work at their buildings on the pretext of "Assaulting Antiquities", and threatened that in case they did not remove the building, the police will take measures against them  , The targeted buildings belong to:
Citizen Ghanim Al-Hraini: Received Notice (698) which targets a 3 floors house, built since 2008, with a total area of (250 m2) , and inhabited by a family of 9 (3 children) and (3 females).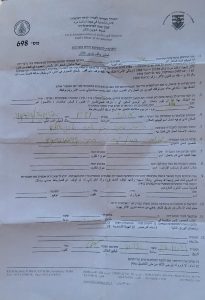 Notice number 698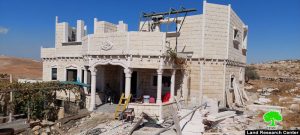 Photo 1: House of Citizen Ghanim Al-Hraini
Citizen Ghandi Al-'Amour: Received notice number (698-A) , which targets a cattle barn, built of steel sheets , with a total area of 20 m2 , and contains 10 heads of sheep, they also targeted an out-door bathroom built of bricks , belongs to a family of 7 , 5 of them are children (females).
Notice number 698 – A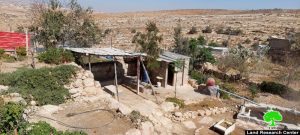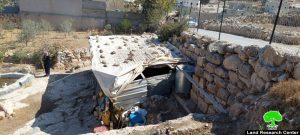 Photos 2+3: Facilities belong to citizen Ghandi Al-'Amour
Citizen Fu'ad Al-'Amour: Received notice number (699) which targeted an under construction cistern (in excavation phase) , that the owner started excavating recently to harvest water for domestic use for his family of 8 (6 children and 3 females).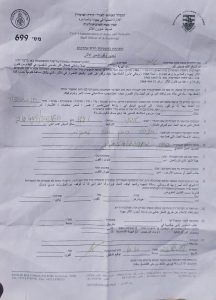 Notice number 699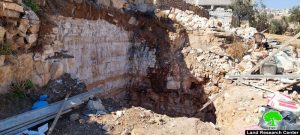 Photo 4: The targeted cistern
About At-Tawani:
At-Tawani village is located to the south of Hebron city in West Bank, it is only 20 km away from Yatta , and has a population of 250 people. At-Tawani is administrated by a village council, and the village contains a clinic , mosque and school to the eighth class. At-Tawani depends on rainwater for drinking an electricity generator to lighten the village. Surrounded by four settlements and a bypass road , At-Tawani is one of the most vulnerable villages.