Halt of Work Notice for a House in Lasefar village – East Yatta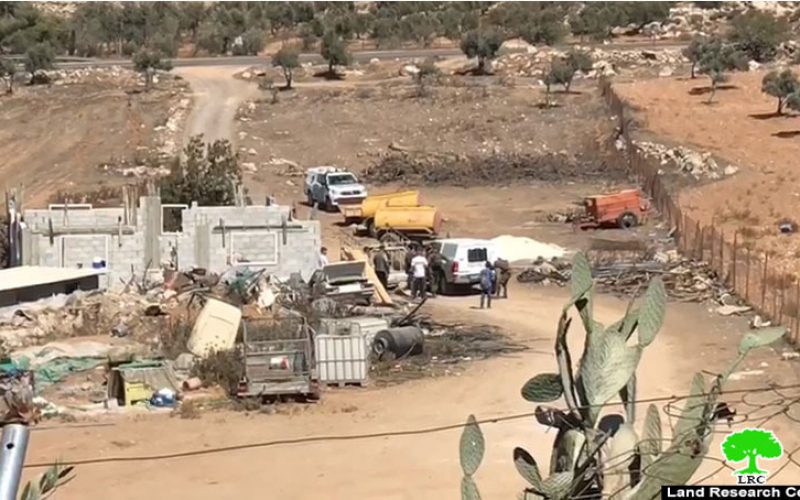 Violation: Halt of Work Notice for a house.
Date: October 5th 2021.
Location: Lasefar – Yatta / Hebron Governorate.
Perpetrators: The Israeli Occupation Civil Administration.
Victims: Citizen Mahmoud Abu Qbaita.
Description:
Tuesday, October 5th 2021, the occupation authorities issued halt of work notice for house of Mohammed Abu Qbaitah , on the pretext of building without a license in Lasefar village , behind the annexation and expansion wall south Yatta town, Hebron Governorate.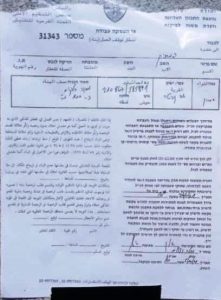 About 10:00 am, a vehicle from the building and Organization department raided the village and got to a house belongs to citizen Abu Qbaitah . The building inspector wrote the notices, hanged them to the wall and took pictures of them before withdrawing.
In notice number (31343), the occupation authorities ordered the immediate stoppage of construction works, and sat October 20th 2021, as the date of the subcommittee session in Beit El military court to decide the fate of the structures.
Notice number 31343: Which targets citizen Abu Qbaitah house- Lasefar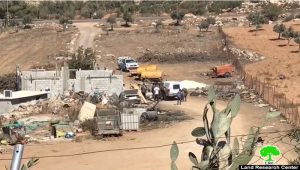 Photo 1: The targeted house
Reportedly, the targeted house has a total area of (100 m2) built of bricks and cement, and still under construction, the house is supposed to be a home for a family of 12 (6 of them are children one of them has special needs) and 5 females.
Many Citizens from Abu Qbaitah family remained steadfast in their villages and lands behind the Annexation and Expansion Wall, that surrounds Metzodot Yehuda / Beit Yatir colony, and in order to connect with other Palestinian communities they have to pass through a military passing point in the wall, with special permits that the occupation issues occasionally.
Noteworthy, the occupation issued halt of work and demolition orders for most structures behind the Annexation and Expansion Wall, they also completely ban entry of construction materials to the village through the wall to facilitate controlling lands for the favor of the colony.
Prepared by
 The Land Research Center
LRC