Halt of Work Order for a Shop in An-Nabi Elyas village / East Qalqilya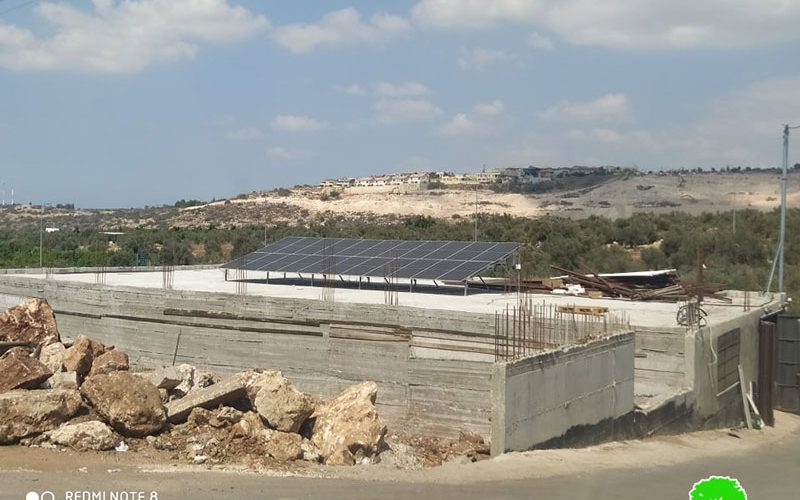 Violation: Halt of Work order for a facility.
Location: An-Nabi Elyas village / Qalqilya Governorate.
Date: September 29th 2021.
Perpetrators: The Israeli Occupation Civil Administration.
Victims: Citizen 'Ahed Radwan.
Description:
In September 29th 2021, the Israeli Occupation Authorities issued Halt of Work notice for a shop on the pretext of building without a license east Qalqilya.
The notice is numbered (31599), and the occupation sat December 20th 2021, as the date of the inspection subcommittee in Beit El military court to decide the fate of the structure.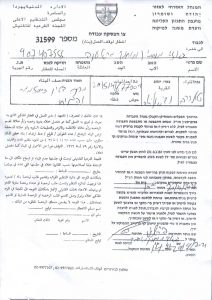 Notice number 31599 for 'Ahed Radwan facility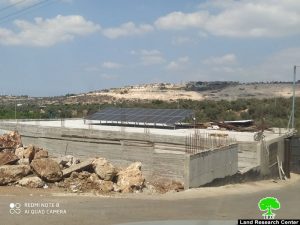 Photo 1: A view of the targeted facility
The targeted building is a store with a total area of 500 m2, built of bricks and cement and belong to citizen 'Ahed Radwan, who supports a family of 4 , among them 2 children.
An-Nabi Elyas village is heavily targeted by the Israeli Occupation, A large number of structures in An-Nabi Elyas Received halt of work notices meaning that they are now under demolition threats. Never the less, bypass 5 divided the village into two parts, which dramatically affected people of the village.
 About An-Nabi Elyas village:[1]
It is located 6 km to the east of Qalqiliya governorate and is edged by Izbbet Al-Tabib and Aslah villages from the east, Arab Abu Fardeh area from the west, Jayyous town from the north and Ras Tayreh from the south.
The village populates 1399 inhabitants (2017 census) that are relative to three main families namely ( Hannun, Khleif and Majd).
Nabi Elyas has a total area of 4435 dunums, of which 123 dunums are considered the village's built-up area. Noteworthy, more than 2200 dunums of the area were isolated behind the apartheid wall and became subject to colonial activities of takeover and expansion.
Israeli violations against the Palestinian Housing Rights is part of collective punishment policies, which are a violation of international conventions and agreements, such as:
Article 147 of Geneva fourth convention: extensive destruction and appropriation of property, not justified by military necessity and carried out unlawfully and wantonly. ( it is considered a serious violation of the convention)
Article 53 of Geneva fourth convention that forbids destroying properties: Any destruction by the Occupying Power of real or personal property belonging individually or collectively to private persons, or to the State, or to other public authorities, or to social or co-operative organizations, is prohibited, except where such destruction is rendered absolutely necessary by military operations.
Article 33 of Geneva fourth convention: No protected person may be punished for an offence he or she has not personally committed.
Paragraph 'g' of Article 23 of the Hague Convention of 1907AD also warned against destroying or seizing the enemy's property, unless the necessities of war necessarily require such destruction or seizure.
Article 17 of the Universal Declaration of Human Rights No one shall be arbitrarily deprived of his property.
Prepared by
 The Land Research Center
LRC