Halt of Work Notice targets an Agricultural Project in Umm Hadwa area – Dura town / South Hebron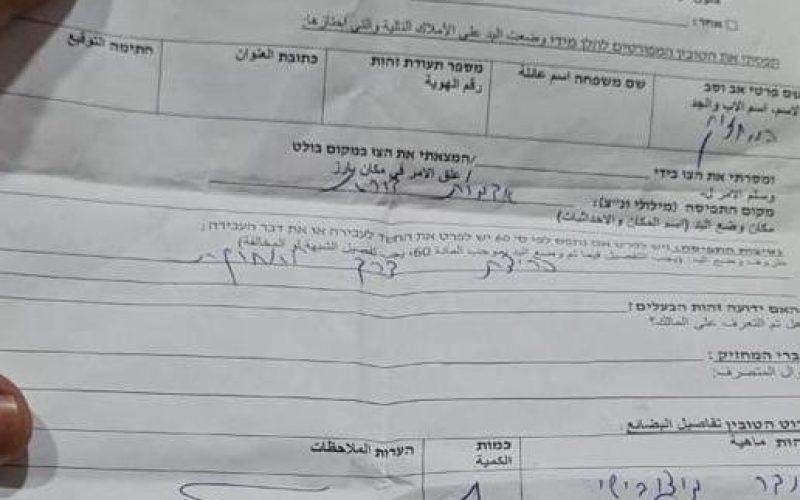 Violation: The Occupation Halts work on an agricultural project and confiscated a machinery and a car.
Date: September 5th 2021.
Location: Umm Hadwa area – Dura town / South Hebron.
Perpetrators: The Israeli Occupation.
Victims: Citizens Ayman 'Odeh and 'Azeez Abu 'Atwan.
Description:
The Israeli Occupation Authorities halted work on land rehabilitation in Umm Hadwa west At-Tabaqa in Hebron, and confiscated the machineries on the pretext of Working without a license.
September, Sunday 12:00 pm, an army force raided the project site and ordered the excavator driver to immediately halt work at the location, then one of the occupation's militants drove the excavator to the main street 500 m away.
The plot of citizen Ayman 'Odeh 10 dunums was going under rehabilitation for 2 days, at the third day the occupation forces raided the location, halted work in it and confiscated the machineries.
The Occupation Authorities brought two trucks and loaded the excavator on one of them , and its owner's private car was loaded on the other, and took them to Kfar 'Etzion colony.
The Excavator belongs to citizen 'Abdul 'Azeez Abu 'Atwan , type Caterpillar 330, he also owns a Mitsubishi Magnum car , which was also confiscated.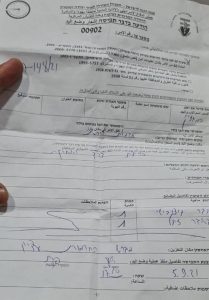 Photo 1: A confiscation notice for both the excavator and a vehicle
Umm Hadwa area witnesses continuous assaults by illegal colonists, who opened a road in one of citizens lands. The Occupation also illegally built Negohot colony nearby Umm Hadwa which made its residents highly exposed to the occupation's violations.
Prepared by
 The Land Research Center
LRC