Halt of Work notice for a store in Haris Village / Salfit Governorate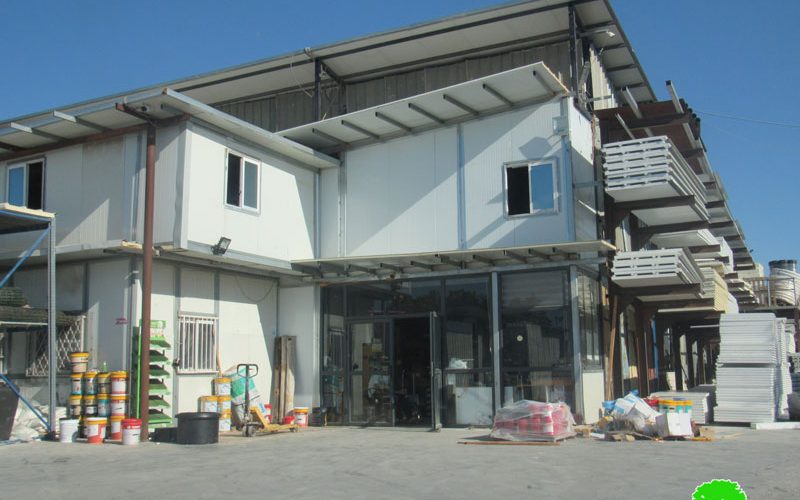 Violation: halt of work notice for a store.
Location: Haris village / Salfit governorate.
Date: August 16th 2021.
Perpetrators: The Israeli Civil Administration.
Victims: Heirs of Radwan Dawoud.
Description:
Monday, August 16th 2021, the Israeli Occupation Authorities and the building inspector at the Civil Administration raided the eastern neighborhood of Salfit governorate, and targeted a building with a halt of work notice on the pretext of building without a license.
According to military order number (31376) the occupation sat September 1st 2021, as the date of the building and organization session in Beit El Military court to decide the fate of the structures.
The targeted building is a large company, and its structures is built of steel sheets fixed on a metal body with a total area of (3400 m2) , in addition to a baton floor with an area of (240 m2), the targeted company is specialized in construction materials.
The targeted facilities belong to heirs of Radwan Dawoud , who supports a family of 19 (10 children and 9 females).
Citizen Amin Dawoud (46) told LRC:
"During the past years, we received threats on almost all our stores and properties, including a park managed by the family west the village, Most of our structures are in Kafl Haris area which is supposed to be away from the occupation authorities interventions. However, still we received a halt of work notice, noting that the construction of the facility cost about 3 million shekels (1 million Dollars)."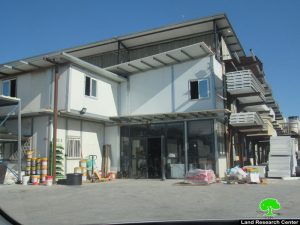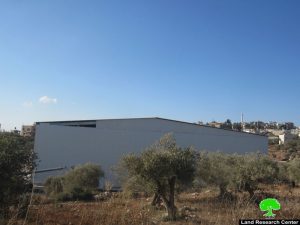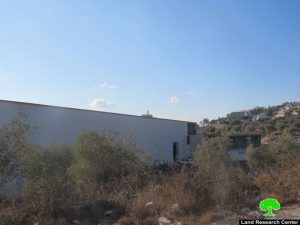 Photos 1-3: The targeted stores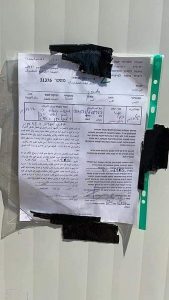 Notice number 31376 that targets a store

About Haris:[1]
7 km to the northwest of Salfit governorate, Haris is located with a total land area of 8769 dunum, of which 190 dunums are the village's built-up area. Haris is surrounded by the villages of Deir Istiya from the north, Kifl Haris from the east, Kfar ad-Dik and Bruqin from the southwest and Qarawat Bani Hassan from the west.
It has a total population of 3740 people according to the census of Palestinian Central Bureau of Statistics for 2009. Those people hail from the following families: Abu Atta, Dawoud, Salamih, Sultan, Shihada, Souf, Faz', Awwad, Qasim, and Klaib. The Israeli occupation confiscated 3631 dunums from the village as follows :
Israeli colonies confiscated 2672 dunums as detailed in the below table 
726 dunums were confiscated to open the bypass roads numbers ( 505, 4765, 5506)
The apartheid wall confiscated 233 dunums for its establishment. Upon its completion, the wall will isolate 7135 dunums
According to Oslo Accords, the lands of Haris are classified as follows:
631 dunums are classified as area "B".
7815 dunums are classified as area "C".
[1] GIS-LRC