Halt of Work Notice Against Land Rehabilitation in Kisan Village Bethlehem Governorate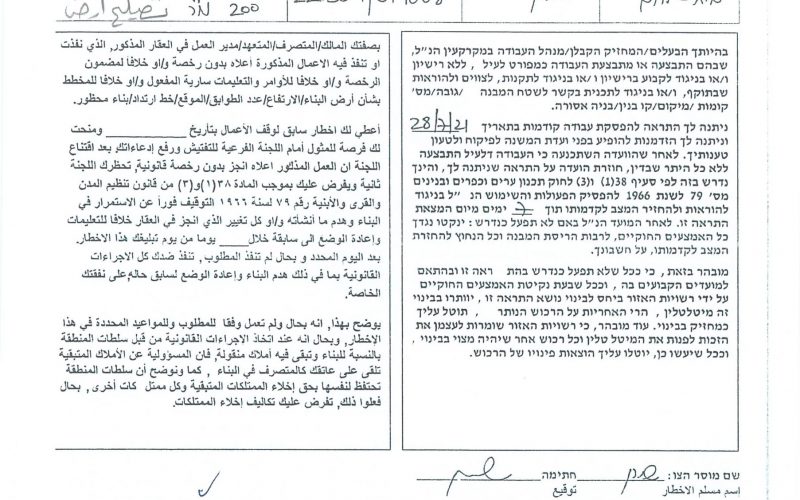 Violation: Notice to Halt Rehabilitation of an Agricultural land.
Location: Kisan village / Bethlehem Governorate.
Date: August 19th 2021.
Perpetrators: The Israeli Occupation Army and the so-called Civil Administration.
Victims: 'Omar 'Aramin.
Description:
Thursday, August 19th 2021, The Israeli Occupation Civil Administration raided Kisan village and served a final halt of work notice for citizen 'Omar 'Aramin on his 200 m2 plot, on the pretext of carrying out rehabilitation works without a permit from the occupation.
Reportedly, the owners were given a previous notice in July 28th 2021, against which they submitted objections. However, the occupation's court refused the objections, and issued another halt of work notice that ordered the immediate stoppage of construction works and returning the plot to its previous status within 7 days.
 According to the attached map, there are several notices at the targeted location , and despite that the area is divided into two parts  residential and agricultural , the occupation is watching over constantly to notify any developments citizens conduct at their lands and houses.
The following table shows more information about the plot:
| | | | | | |
| --- | --- | --- | --- | --- | --- |
| Affected Citizen | Family members | Children | Area of the targeted lands | Notice number | Notes |
| 'Omar 'Aramin | 12 | 7 | 200 | 61484 | Land Rehabilitation |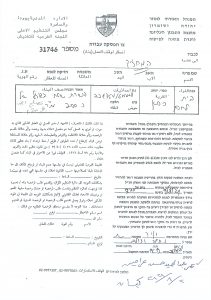 Halt of Work and demolition notice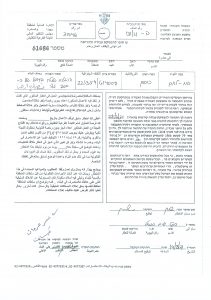 Halt of Work and Construction notice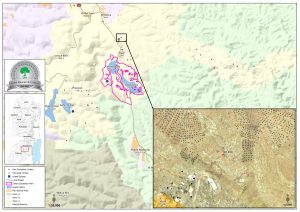 Kisan:
Located 18km south of Bethlehem, Kisan village is surrounded by Tuqu' (north), Sa'ir (west), the Dead Sea (east), Arab ar Rashayda/ Sa'ir/ Al Buweib (south). Kisan has a population of 560 people (2017 census). It has a total area of 133,278 dunums- 88,7 of which are built-up area. The Israeli occupation confiscated 2201 dunums of Kisan lands to build the following colonies:
Maale Amos which was built in 1981 and devoured 320dunums of Kisan. It is inhabited by 299 colonists.
Mizpe Shalem which was built in 1971 and confiscated 396 dunums. 193 colonists live in that colony.
Mizpe Shalem B which was built in 1980 and stole 58 dunums.
Ibei Hanachal outpost which confiscated 166 dunums of Kisan.
Israeli Bypass Road number 90 devoured more than 1000 dunums.
According to Oslo Accords, 11% of Kisan is considered nature reserve while 40% is under Area B (PA is in charge of civil matters with Israel responsible for security). However, most of the village lands (49%) is under Area C (Israel maintains full security and administrative control). Here are the areas in dunums:
Land considered natural preserve (24.480) dunums
Area B (88.5) dunums
Area C (108.455) dunum
Prepared by
 The Land Research Center
LRC