Halt of Work Notices for Four Houses on Khirbet Adh-Dhaheriya / Hebron Governorate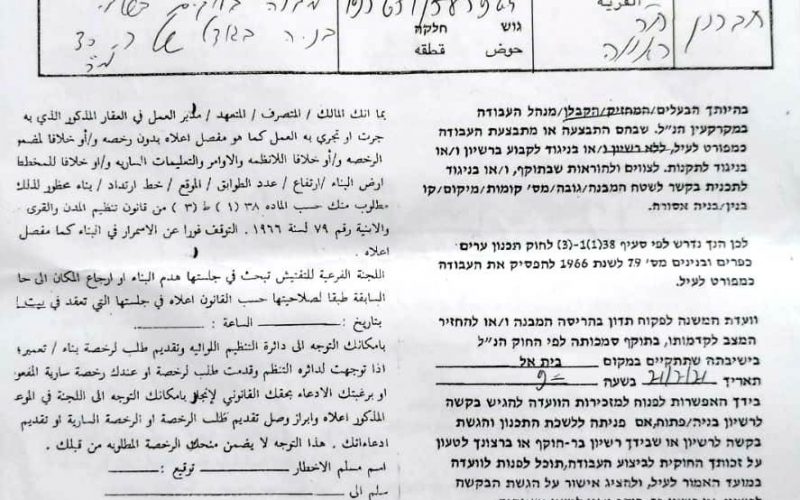 Violation: Halt of Work Notices.
Date: July 11th 2021.
Location: Ar-Rahawa – Adh-Dhaheriya/ Hebron Governorate.
Perpetrators: The Israeli Civil Administration.
Victims: 4 families from Ar-Rahawa.
Description:
Sunday, July 11th 2021, The Occupation Authorities issued halt of work notices for four residences in Khirbet Ar-Rahawa south Adh-Dhaheriya – Hebron Governorate, on the pretext of building without a license.
Eyewitnesses said that a vehicle related to the building and organization department at the Civil Administration raided the Khirbet, and the building inspector wrote halt of work notices to four residences, hanged them on the targeted structures and took pictures of them before withdrawing.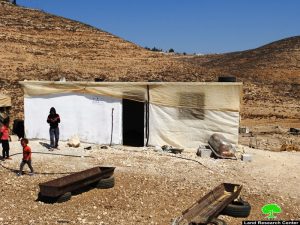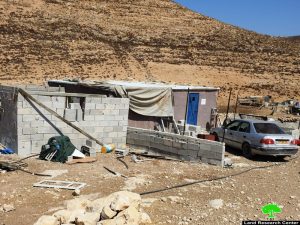 Photos 1+2: photos of the targeted houses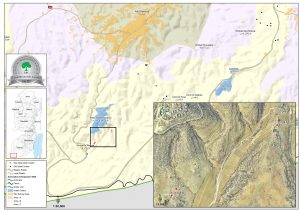 According to the notices, the occupation authorities ordered the immediate stoppage of construction works, and sat July 21st  2021 as the date of the subcommittee session in Beit El military court to decide the fate of the structure.
 The following table shows detailed information about the targeted structurers:
Affected Citizen

Family members

Area of the building

Construction year

Construction material

Notice number

Murad Jabareen

6

40

2021

Bricks and steel sheets

 

Rateb Al-'Amoul

9

40

2021

Bricks and steel sheets

 

Jamal Makharza

9

40

2021

Bricks and steel sheets

 

Ahmed Makharza

6

40

2021

Bricks and steel sheets

 
An international Human Rights Organizations provided materials for the construction of the houses to support citizens' steadfastness at the area.
Khirbet Ar-Rahawa is inhabited by 200 people, who depend on agriculture and cattle breeding for living, and live at houses built of basic materials and caves. Tina illegal colony and two outposts devour vast areas of lands from the Khirbet , and colonists carry out daily attacks against people of the Khirbet, including closing postures and prohibit farmers from accessing their farmlands.
Prepared by
 The Land Research Center
LRC