Halt of Work Notice for a Quarry in Hajjah village/ Qalqilya Governorate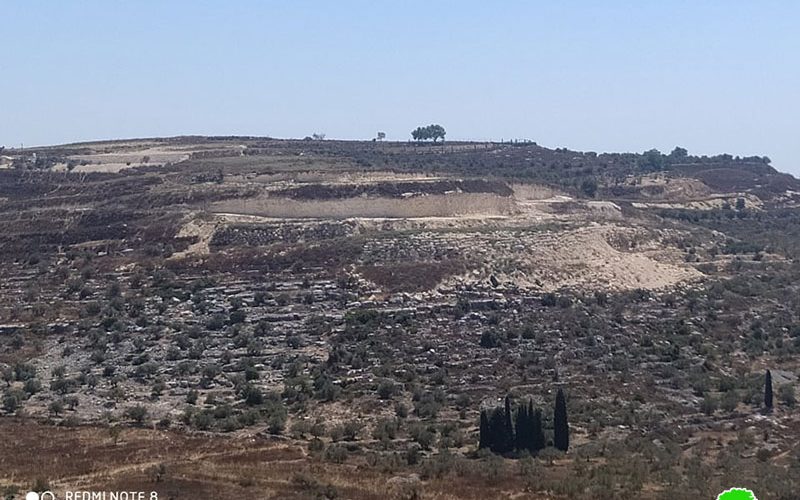 Violation: Halt of Work Notice for a Quarry.
Location: Hajjah village/ Qalqilya Governorate.
Date: July 13th 2021.
Perpetrators: The Israeli Civil Administration.
Victims: Citizen Nihad Da'as.
Description:
The Israeli Occupation Continues its violations against Palestinian Natural resources especially in C area (about 75% of the West Bank), where the arbitrary occupation bans all sorts of construction and developmental projects.
Tuesday, July 13th 2021, the so-called building inspector at the Israeli Civil Administration raided Ash-She'ab Al-Gharbi  areawest Al-Hajjeh village, and notified a Quarry with a halt of work notice on the pretext of building without a license.
According to notice number (31598), the occupation sat August 9th 2021, as the date of the subcommittee session in Beit El military court to decide the fate of the structure.
The Quarry situates on a 1.5 dunum plot belongs to citizen Nihad Da'as (55) from Hajjeh village , who supports a family of 5 (3 males , 2 females).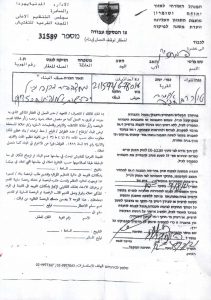 Notice number 31589 which targets a Quarry for Citizen Nihad Da'as
A photo of the targeted Quarry
Owner Nihad Da'as told LRC:
"Extracting rocks and manufacturing them into a construction material is what I do for living. Few days ago, I was surprised by the so called "Civil Administration" officer serving a notice to the Quarry and telling me to evict the area, despite the fact that I have ownership deeds that proves I own the land."
Like many other villages in "Joret 'Amra" , Hajjeh village suffers from continuous Israeli Assaults. since 2004 to this day, about 65 residential and agricultural facilities received halt of work notices on the pretext of building without a license, of which 12 facilities were already demolished. Noteworthy, the outline the occupation imposed on (377 dunums) of the village does not cover the population's needs of a natural expansion, while on the other hand it bans construction in C area.
Hajjeh village:[1]
Hajjeh village is located to the east of Qalqilya city, north Al-Funduq village. Al-Hajjeh has a total area of 11,718 dunums, of which 377 dunums are a built up area, and a population of 2148 people, many of them depend on agriculture as a main source of income (such as olives and field crops).
[1] GIS-LRC