Final Demolition Order in Beit 'Awwa / West Hebron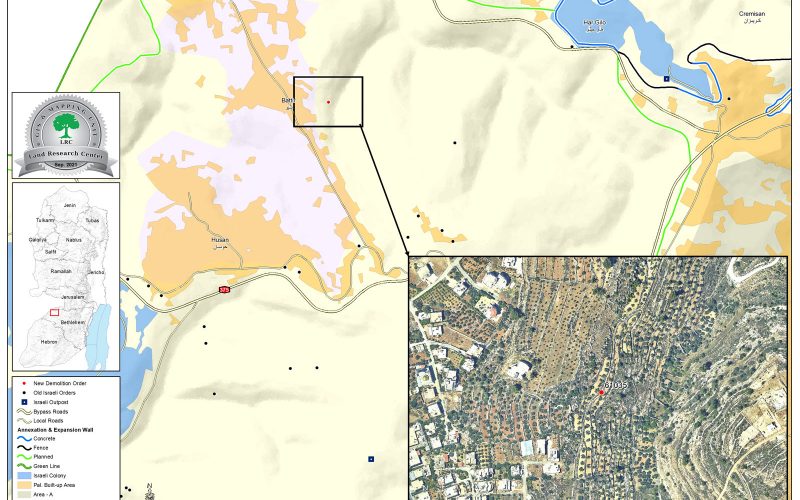 Violation: final Demolition Order.
Date: July 13th 2021.
Location: Khallet Al-Baraka – Beit 'Awwa town / Hebron Governorate.
Perpetrators: The Israeli Civil Administration.
Victims: Citizen Mohammed As-Swaity.
Description:
Tuesday, July 13th 2021, the occupation authorities issued halt of work and demolition notices for a house that belongs to citizen Mohammed As-Suwaity , on the pretext of building without a license in Beit 'Awwa town west Hebron governorate.
Affected citizen (24) said that the occupation authorities issued a final demolition order for the house, and threatened in case the owner did not carry out the demolition, the occupation forces will implement it and make the owner pay all the costs.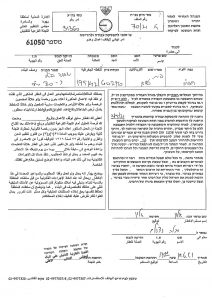 Demolition order number 61050 which targets As-Swaity house

As-Swaity pointed out that in May 3rd 2021, A massive army force accompanied by a vehicle from the building and organization department, raided the area of Beit 'Awwa and hanged the notice on the wall of the targeted house.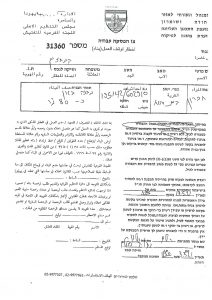 Halt of Work notice number 31360 which targets a house belongs to As-Suwaity
According to the notices, the occupation sat May 18th 2021, as the date of the subcommittee session in Beit El military court to decide the fate of the structures.
Reportedly, the targeted house is built of bricks and cement, still under construction, and has a total area of (100 m2).
About Beit Awwa:[1]
Beit Awwa  is located 17 km to the west of Hebron city and is edged by Deir Samit village from the north,   occupied territories of 1948 from the west, Dura village from the east and Sikka and Tawas villages from the south.
Its population mounts to 10,399 (2014 census) people. Beit Awwa's total land area is 22,428 dunums, of which1048 dunums are considered the village's built-up area.
Israeli colonies confiscated 152 dunums from Beit Awwa lands. Negohot colony that was established in 1982 confiscated around  112 dunums and is now home for 134 colonists. Also, Mirshalem colony confiscated 40 dunums from the village.
The apartheid wall is founded on 4061 meters from the area and was reported to confiscate 406 dunums and to isolate 380 other dunums behind its construction.
The lands of Beit Awwa  are classified according to Oslo Accords as the following:
11846 dunums (53%) are classified as area B
10582 dunums (47%) are classified as area C
[1][1]