The Israeli Occupation Issued a Halt of Work order for an Under Construction House in Wad Fokeen / Bethlehem Governorate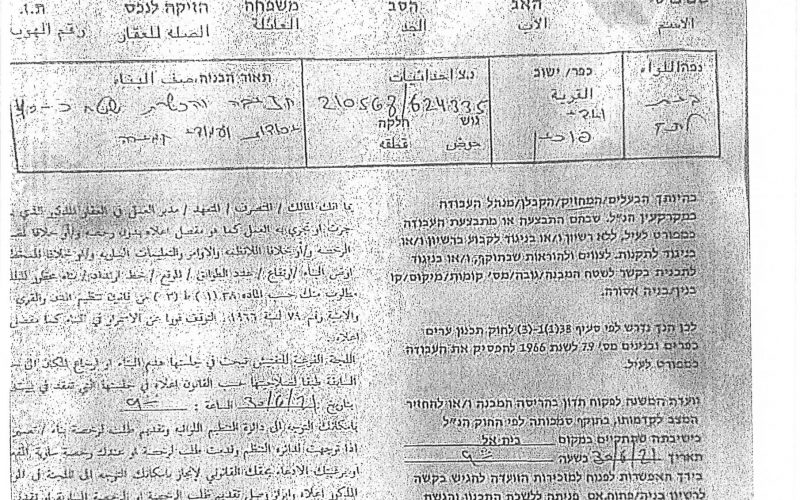 Violation: Halt of Work order for a house.
Location: Wad Fokeen / Bethlehem governorate.
Date: June 17th 2021.
Perpetrators: The Israeli Occupation Civil Administration.
Victims: Citizen Suhair Musa.
Description:
Thursday, June 17th 2021, the Israeli Occupation forces raided Wad Fokeen village , and gave citizen Suhair Musa a halt of work order for an excavated area , on the pretext of building without a license.
According to the notices, the inspection subcommittee will decide the fate of the structure in its session in June 30th 2021. The following table shows more information about the damages:
| | | | | | |
| --- | --- | --- | --- | --- | --- |
| Affected citizen | Family members | children | Notice type | Structure area m2 | notes |
| Suhair Musa | 5 | 2 | Halt of work and construction order 31063 | 40 | Excavated area surrounded by columns |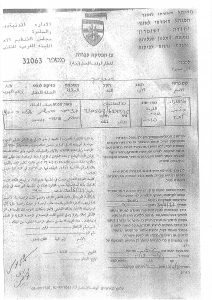 Photo 1: The Order that targeted house of citizen Suhair Musa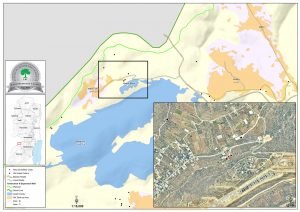 A map that shows the targeted location and its location nearby Har Beitar colony
According to the attached map – prepared by the Geographical Information Unit at Land Research Center, the targeted house in the notice is nearby Har Beitar colony on the town's land. The Occupation notifies any structure built in the area not because of licensing procedures, but because they want to keep the land a storage for future colonial expansion.
Once the family received the notice, they collected the legal file and sought a human rights organization that provides legal aid for notified citizens.
Wad Fokeen village is bordered by Tzur Hadassah and Beitar Illit colonies, while Wad Fokeen built up area is at the middle. In addition, the colonies open their sewage water towards agricultural lands in Wad Fokeen , which had a devastating impact on the agricultural sector.
 About Wad Fokeen:[1]
It is located 15 kilometers to west of Bethlehem and is surrounded by the borders of 1967 (north and west), Nahhalin and Husan (east), and Jab'a (south).
Wad Fokeen has a total population of 1168 according to statistics conducted in 2007. It has a total area of 3817 dunums, of which 161 dunums are considered built-up area.
The Israeli occupation confiscated 299 dunums of Wad Fokeen lands for the sake of two colonies. The first is Har Hadasa which was built in 1978 and devoured 4 dunums while the other is Betar Illit which was built in 1985 and confiscated 295 dunums.
The Apartheid Wall confiscated 402 dunums and isolated 980 dunums in a way that denies people access to their lands. The length of the constructed Wall on Fukin lands is 4,029 meters.
According to Oslo Accords, 7% of Wad Fokeen is under Area B (PA is in charge of civil matters with Israel responsible for security) while most of the village lands (93%) is under Area C (Israel maintains full security and administrative control). Here are the area in dunums:
Area B (275) dunums
Area C (3500) dunums
[1] GIS-LRC
Prepared by
 The Land Research Center
LRC