New Colonial road to Be Opened on Sarta Village lands / Salfit Governorate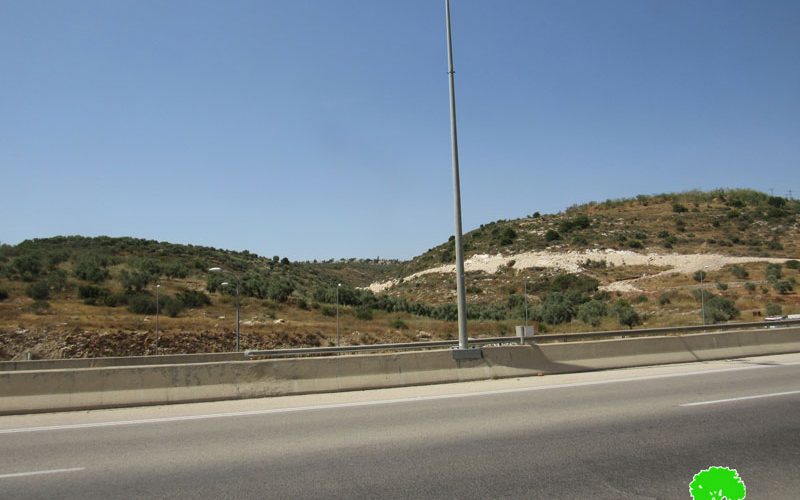 Violation: Opening a new Colonial Roads.
Location: Sarta village/ Salfit Governorate.
Date: June 1st 2021.
Perpetrators: The Israeli Illegal Industrial Colony (Barkan).
Victims: Farmers from the village.
Description:
Tuesday, June 1st 2021, the occupation machineries open a colonial road to expand Barkan industrial colony on Sarta village lands.
Reportedly, an Israeli Komatsu bulldozer was leveling a road in 'Izbet Adam Location – A part of Sarta village, the road so far is 900 m long * 6 m wide and it eats up 5.5 dunums of postures. The new road will link The industrial colony Barkan to bypass 55.
Human rights activist in Salfit Governorate Jamal Hamad told LRC the following:
"Colonial roads are a part of the occupation's methods to take over more Palestinian lands. In order to expand a colony, they start by opening a colonial road, which is followed by confiscation of vast areas of lands for the favor of colonial expansion."
The targeted lands in the ravages are classified as state properties in the Israeli Occupation Records. However, in fact the targeted lands are private properties that belong to "Al-Khateeb" family is Sarta village, and they have relevant papers to prove that.
In case the road was completed, Palestinian farmers will lose access to 80 dunums between the Israeli industrial area, most of the lands are olive groves.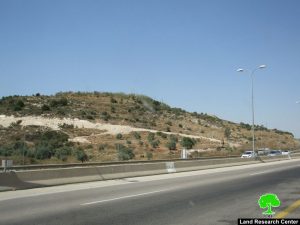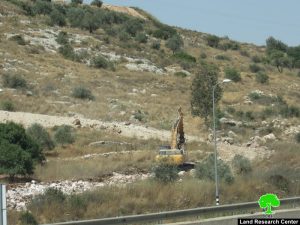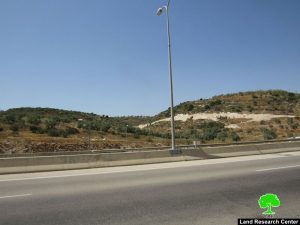 Photos 1-3: road opening process
About Sarta: [1]
16 km west Salfit city, Sarta is edged by Qarawat Bani Hussan (north), Biddya (west), Haris (east) and Bruqin (south).
Sarta is populated (3,382) people according to PCBS 2017 census.
The village has a total area of 5,615 dunums , of which 457 dunums are a built up area.
Sarta is blocked by "Barkan" and "Ariel" settlements from the east, they also ate up areas of Sarta lands, and "Bruchin" settlement from the south. The occupation confiscated (644) dunums of Sarta lands , exploited in colonization:
Israeli settlements devoured (375) dunums for the settlements
| | | | |
| --- | --- | --- | --- |
| Settlement name | Establishment year | Area in dunums | Number of settlers |
| Barkan | 1981 | 301 | 1981 * |
| Barkan industrial area | 1981 | 1.8 | NA |
| Ariel industrial area | NA | 72 | NA |
*Source: Statistics of The Israeli ministry of interior – 3 January 2019
– Bypass 5 devoured (150) dunums.
The segregation wall (in case the plan was completed) , it will eat up (119) dunums, block (3,030) dunums , and will be (4,039) m long.
Oslo accords divided the land as the following:
B area : (954) dunums.
C area (4,661) dunums.
[1] GIS-LRC