The Israeli Occupation Authorities Ravage Vast areas of Mas-ha land/ Salfit Governorate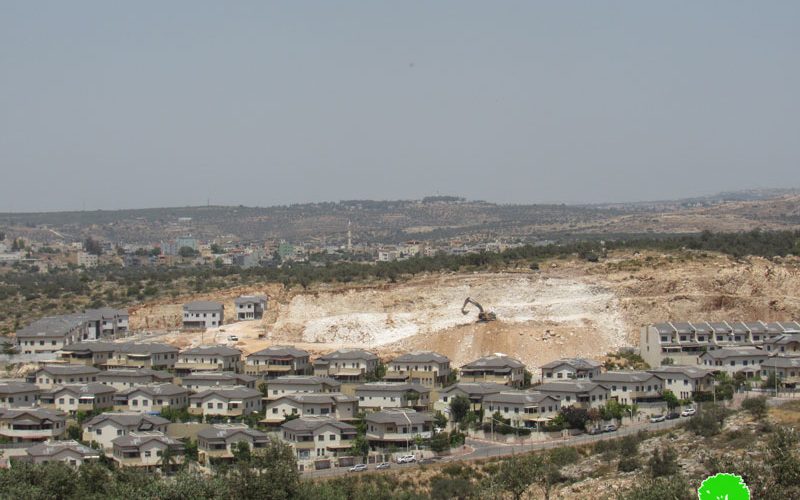 Violation: Colonial Expansion.
Location: Mas-ha village lands / Salfit Governorate.
Date: May 2nd 2021.
Perpetrators: illegal colonists of Elkana.
Victims: Number of farmers at the village.
Description:
Sunday, May 2nd 2021, the Israeli Occupation Authorities ravaged vast areas of farmlands in Mas-ha village west Salfit to expand Elkana colony, precisely the eastern part of the colony known as "Elkana B" in order to establish new colonial units at the area.
The ravages included vast areas of lands belong to heirs of Ibrahim 'Amer and 'Omar 'Amer in Wadi Ash-Shami , in addition to a plot in Abu Zraiq area that belongs to citizens Ramadan 'Amer and Sabah 'Amer. At this point 90 dunums were ravaged and leveled.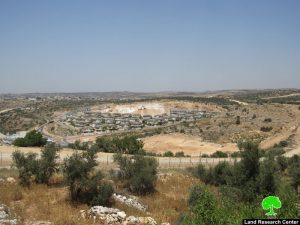 Photos 1-5: Ravages in Elkana B colony
 Mas-ha village council head Nidal 'Amer told LRC:
"The Israeli Occupation bulldozers ravage residential units in "Elkana" , and "Etz Efrayim" . on the ground, the targeted lands are isolated behind the annexation and expansion wall".
'Amer asserted: "There is a colonies' council resolution that targets the area, and aims to build a massive colonial cluster which will include: Sha'arie Tekva , Oranit , Etz Efrayim and Elkana , annexing these four colonies will devour vast areas of lands in between the colonies." 
One of the landowners 'Ali 'Amer testified:
"Since 2001, we've been struggling to access our lands, the long wall contains only one gate opened only at certain seasons, and farmers get limited permits, which is not sufficient to serve the olive trees, but we insist on staying steadfast on our plot despite the occupation's hinders."
About Mas-ha:[1]
17 km away from Salfit governorate, Mas-ha populates 2003 inhabitants on a total land area of 7870 dunums, of which 600 dunums are the village's built-up area. The occupation confiscated massive area from the village for the favor of the apartheid wall and colonization.
The wall is reported to be of 8.9km in length and 100m in width. As per its construction, the wall confiscated 890 dunums of Mas-ha lands and isolated 4235 other dunums from the area. The following colonies are founded on the lands of the village:
Colony

Year of establishment

Population

Area\dunum

Elkana A

1977

3,050

1,373.5

Elkana B

1985

617

539

Shari Tikva

1982

3,692

1,130.5

Benot Orot Israel

1989

N.A

168

Total

7,359

3,211
(source: geographical information system GIS – LRC)
[1] GIS-LRC