Removal Notice for a Car Wash in Jinsafut / Qalqilya Governorate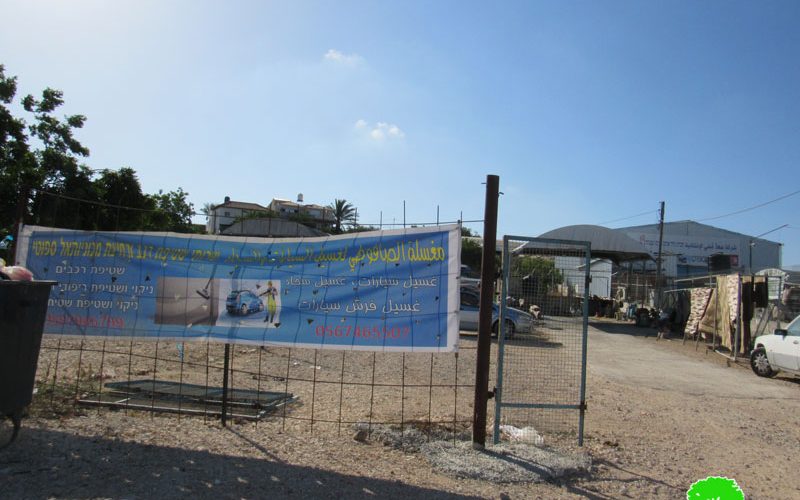 Violation: Removal and demolition notice for cars.
Location: Jinsafut village / Qalqilya governorate.
Date: May 25th 2021.
Perpetrators: The Israeli Civil Administration.
Victims: Citizen Izzat Abu Ash-Sha'er.
Description:
Tuesday, May 25th 2021, The Israeli Occupation forces raided the northern entrance of Jinsafut village and served a demolition notice for a car wash, on the pretext of building without a license. The targeted car wash is built on bypass "5", and then notice was issued in reference to military order (1797).
According to the military order, the occupation set (96) gave Izza Abu Ash-Sha'er only 96 hours before carrying out the demolition.
The targeted facility was built less than a month ago and has an area of 200 m2, it is composed of a metal body and plastic sheets on a 48 m2 area, surrounded by a bricks wall with a baton floor beneath (100 m2).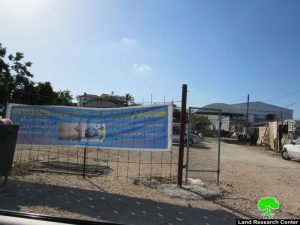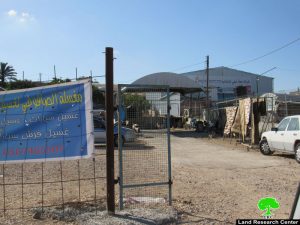 Photos 1-2: The targeted carwash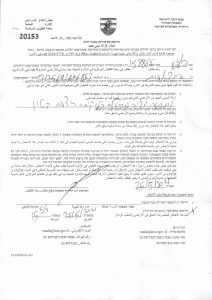 Notice number 20153
The Owner supports a family of 6, one of them is a child, and depends on the carwash to provide for his family. 'Izzat was affected before by the occupation's arbitrary policies, the occupation demolished his shack six years ago. his village is surrounded by colonies and bypass roads, and the occupation refuses to provide licenses for any new structures.
The notices were issued in reference to military order "1797", which deprives Palestinians from their only hope "To object" . Military order 1797 targets newly constructed building inhabited for less than 30 days, or those completed (built) in less than six months.
Jinsafut Is one of the most targeted villages in Qalqilya, during the past five years the occupation issued 27 halt of work notices on strutures at the village, in addition to demolishing a house and a shack on the pretext of building without a license. And at the time the occupation suffocates Palestinian villages, it expands Israeli colonies illegally on Palestinian lands.
Jinsafut:[1]
It is located 15 kilometers south east of the city of Qalqilia. Its total area is 8,659 dunums including the 218 dunums build-up area. Its population is estimated to be 2,500 with an unemployment rate reaching up to 78 %. The village is a victim of Israeli colonies as more than 688 dunums were confiscated for the purpose of establishing and expanding the colonies of Neve Oraniem (538 dunums) and Karni Shamron (150 dunums). 
[1] GIS-LRC