Halt of work notice for Agricultural facilities –  'Arab Ar-Ramadeen community / Qalqilya Governorate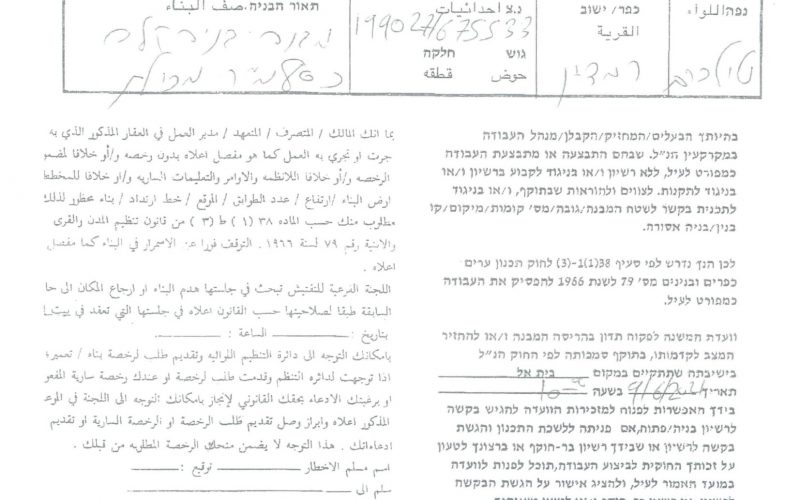 Violation: Halt of Work Notice for Agricultural facilities.
Location: 'Arab Ar-Ramadeen community/ Qalqilya Governorate.
Date: May 26th 2021.
Perpetrators: The Israeli Occupation Civil Administration.
Victims: Citizens Maher Ash-Sha'ur, Mohammed Ash-Sha'ur.
Description
Wednesday, May 26th 2021 the so-called building inspector at the Israeli Occupation Civil Administration gave citizens Maher Ash-Sho'ur and Mohammed Ash-Sho'ur from Arab Ar-Ramadeen community halt of work notices for their structures on the pretext of building without a license in C area.
According to the notices, the occupation set Friday June 4th 2021 as the date of the building and organization session in Beit El military court to decide the fate of the structure.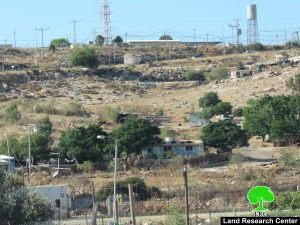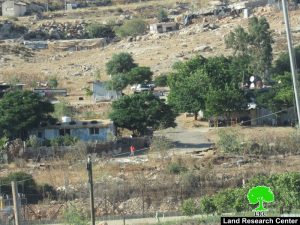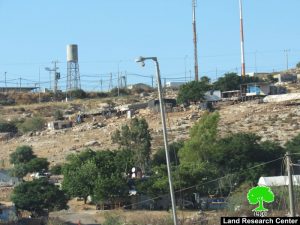 Photos 1-3: 'Arab Ar-Ramadeen community
The following table shows more information about the targeted structures:
Affected citizen

Family members

children

Military order number

The targeted facility

Maher Ash-Sho'ur

8

1

Room built of Bricks and Zinc (80 m2) used as a grocery store

Mohamed

Ash-Sho'ur

 

6

 

 

4

Shed with a total area of 12 m2 built of zinc

Excavated area 2 dunums

Caravan 24 m 2

total

14

5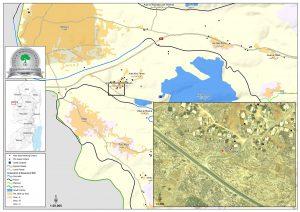 People of 'Arab Ar-Ramadeen Aj-Janubi community live in "Khallet Jayyous" area in Qalqilya on natural block-7628 pieces number 14,15,17. The community people have Tapu papers  to prove that they own the land. While on a nearby plot, Israeli illegal colonists built Alfei Menashe colony.
'Arab Ar-Ramadeen Aj-Janubi community lacks basic human needs, and its members live a basic yet difficult life, the apartheid wall isolated them from their Palestinian surrounding, their only connection to the world is military gate 109.
Noteworthy, Most Residences and Shacks at the community received demolition notices, the occupation tried to evict the area many times, but the community's steadfastness was stronger than the Israeli Occupation oppression.
After several sessions at the Israeli Supreme court between 2007-2008, the community people managed to secure a resolution that allows to stay at their location after they proved they own the lands before the Israeli Occupation to the West Bank in 1967. Despite that, the Occupation takes every opportunity to impose restrictions on the community, and the demolition operation reached out to many buildings and barns. In addition to depriving residents from their basic civil and humanitarian rights.
'Arab Ar-Ramadeen Aj-Janubi community descend from Beer As-Saba'a area south Palestine, where they were forcedly displaced in 1950 temporarily with a promise to be returned under the supervision of the United Nations, but Israel did not commit to the agreement. Some of the community people went to Hebron, and the rest immigrated to the north of Qalqilya. A number of them went to North Qalqilya and west Jayyous and were known as 'Arab Ar-Ramadeen Ash-Shamali, and the other part went south Qalqilya to 'Arab Ar-Ramadeen Aj-Janoubi and bought number of plots and resided them until this day.