Halt of Work Notice for a House and an Agricultural Room in Beit Ta'amar village / Bethlehem Governorate
Violation: Serving two halt of work notices.
Location: Jeb Adh-Dheeb – Beit T'amar village / Bethlehem Governorate.
Date: May 24th 2021.
Perpetrators: The Israeli Occupation Civil Administration and army.
Victims: Citizens Nidal Zawahra and Mohammed Zawahra.
Description:
 Monday, May 24th 2021, The Building inspector at the Israeli Civil Administration protected by the occupation forces raided Jeb Ad-Dheeb area in Bait Ta'amar village, and issued a halt of work notice for an agricultural room belongs to citizen Nidal Zawahra and an under-construction house belongs to citizen Mohammed Zawahra on the pretext of building without a license.
The notice said that the inspection subcommittee will discuss the case in its session in June 16th 2021.
Affected citizen Mohammed Zawahra told LRC the following:
"My wife, I and our children live with my parents, and my dream is to build an appropriate house for my family, My kids want to have their own rooms which is their right ."
On the other hand, Citizen Nidal Zawahra built an agricultural room in his farmland to be used as a store for agricultural products and tools.
The Occupation is carrying out a vicious attack against Palestinians in Jeb Ad-Dheeb, colonists protected by the occupation forces carry out daily assaults. Noteworthy, the occupation government registered most of Jeb Ad-Dheeb lands as Israeli state property to facilitate land confiscation.
The following table shows more information about the targeted structures:
| | | | | | |
| --- | --- | --- | --- | --- | --- |
| Name | Family members | children | Area m2 | Building type | Notice |
| Nidal Zawahra | 8 | 6 | 15 | Bricks building – under construction | 31729 |
| Mohammed Zawahra | 4 | 2 | 70 | Foundations of a cement building | 31730 |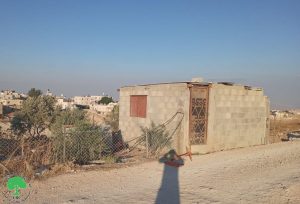 Photo 1: The threatened agricultural room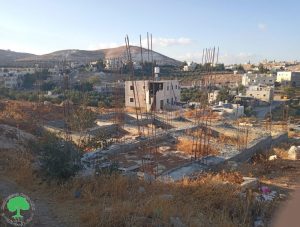 Photo 2: Foundations of citizen Mohammed Zawahra house which received a halt of work notice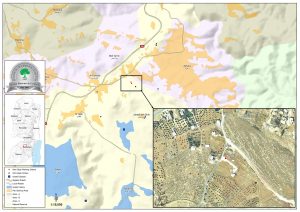 Legal Commentary:
Demolition of Palestinian Structures in International Law:
The Fourth Geneva Convention, Article 147, stipulates that "extensive destruction and appropriation of property, not justified by military necessity and carried out unlawfully and wantonly" is a "grave breach" of the Convention.  
Article 53 of the Fourth Geneva Convention of 1948 prohibits the destruction of property, as this article states the following: "The occupying power is prohibited from destroying any private, fixed or movable property related to individuals or groups, the state or public authorities, or social or cooperative organizations, unless the war operations inevitably require this destruction.
Article 33 of the Fourth Geneva Convention states: "No protected person may be punished for an offense he or she has not personally committed.
Paragraph 'g' of Article 23 of the Hague Convention of 1907 AD also warned against destroying or seizing the enemy's property, unless the necessities of war necessarily require such destruction or seizure.
Prepared by
 The Land Research Center
LRC