Military Order Targets 83.5 dunums to Expand At-Tayba crossing West Tulkarm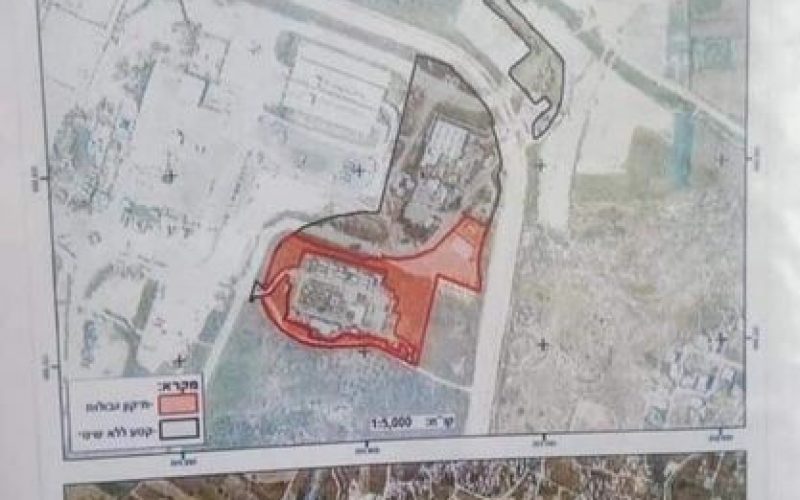 Violation: confiscating 83.5 dunums.
Location: Far'un and Irtah villages / Tulkarm governorate.
Date: April 18th 2021.
Perpetrators: The Israeli Occupation forces.
Victims: Farmers at the area.
Description:
April 18th 2021, West Bank Army Commander issued a new military order entitled (an order of confiscation (03/32/t) extending period of validation 5 and modifying borders 2) , to extend the confiscation period of (65.3 dunums) of Far'un and Irtah village lands west Tulkarm, which was confiscated in the past with similar military orders, in addition to confiscating (18.19 dunums) at the same location, resulting the closure of 83.5 dunums with the aim of expanding At-Tayba military crossing point to the occupied territories of 1948 (Israel).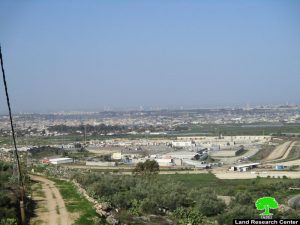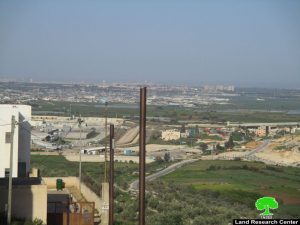 Photos 1-2:  At-Tayba crossing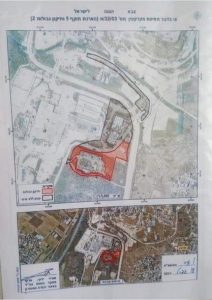 Photos 3-5: The military order and the attached map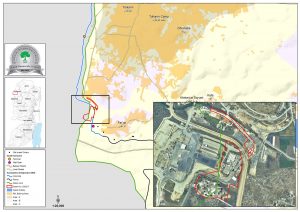 The targeted lands are:
Village

Natural block

location

Irtah

8455

81

8467

1,2,46

Far'un

8465

1, 3-6, 10 , 9

8466

1, 3
In 2003, the Israeli Occupation issued a confiscation military order to set up a crossing point for Palestinian workers, it also includes the Israeli Liaison Office for Tulkarm area, The Occupation named it "Sha'ar Efraim"  , since then the confiscation period was extended five times. And according to the notice, the confiscation is valid until December 2022.
Within the past few months, the occupation expanded 18 crossings and checkpoints along the Annexation and Expansion Wall, in addition to developing the structures of the crossing area to maintain "Israeli Security" as they claim. Thus, the occupation is devouring more lands for the expansion of the crossings and security zones.
In reality, At-Tayba crossing is a threat imposed on Far'un village, the occupation's illegal colonies intentionally open waste water towards palestinian agricultural fields causing the spread of harmful insects and diseases. The Occupation authorities – on the pretext of the crossings checkpoints and area-  are also imposing restrictions on land use and access, noting that most lands around At-Tayba crossing are agriculture , and due to the so called Security measures about 35 dunums are inaccessible.