Illegal Colonists Uproot Forest Saplings East Ash-Shuyukh / Hebron Governorate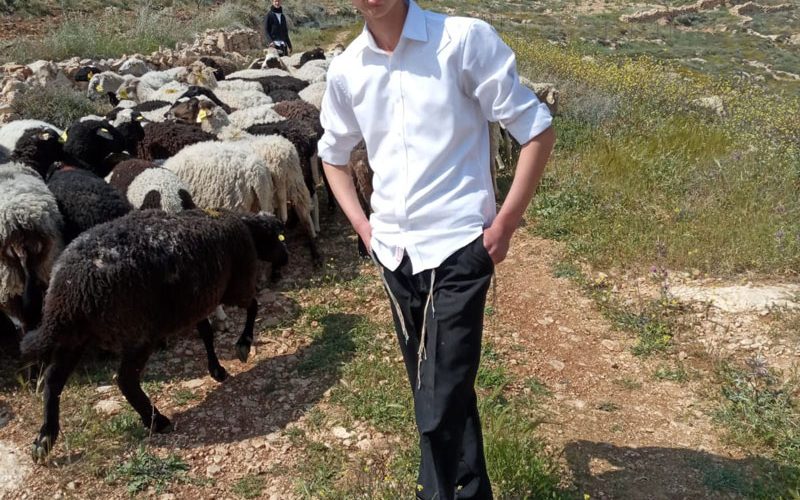 Violation: Uprooting Forest trees.
Date: April 2-3/  2021.
Location: Al-Majalis – Ash-Shuyukh town / Hebron Governorate.
Perpetrators: Asfer Colonists.
Victims: Citizen 'Ayed Al-Mashni.
Description:
Colonists from Asfer ; an illegal colony built on Ash-Shuyukh lands carried on an assault against citizen 'Ayed Al-Mashni in Al-Majales area , east the town.
Al-Mashni (60) told LRC: That he was working at his land on a Friday April 2nd , when a sheep herd belongs to Israeli illegal colonists entered his farmland , followed by colonists (owners of the herd) who immediately started assaulting him.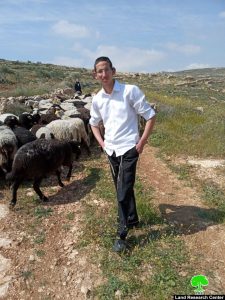 Photo 1: a photo of Al-Mashni land
Al-Mashni said that he was planting forest saplings in his lands , and he was in the final stage of work (already planted 150 saplings) , colonists sabotaged the saplings with their feet. Moreover, he came back the next day and saw all the saplings uprooted.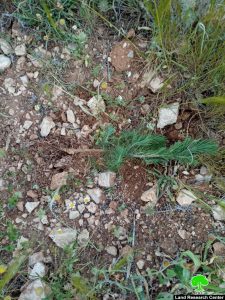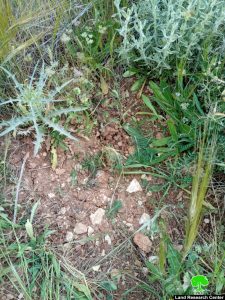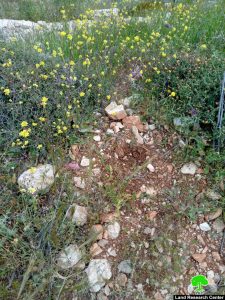 Photos 2-4: The plot after the assault
Noteworthy, Al-Mashni owns a plot with a total area of 20 dunums, where the occupation carried out several assaults like cutting trees , destroying retaining walls , fences , and cisterns . Noting that Asfer colony is 100 m away from Al-Mashni lands.
Al-Mashni filed a complaint to the Israeli Police for the fifth time but it never opens a serious investigation on this regard.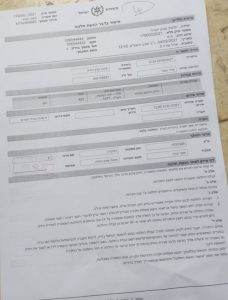 Photos 5-9: complaints receipts
For more information About colonists assaults read LRC report
Prepared by
 The Land Research Center
LRC