Halt of Work Notices for 13 Houses in Qablan town / Nablus governorate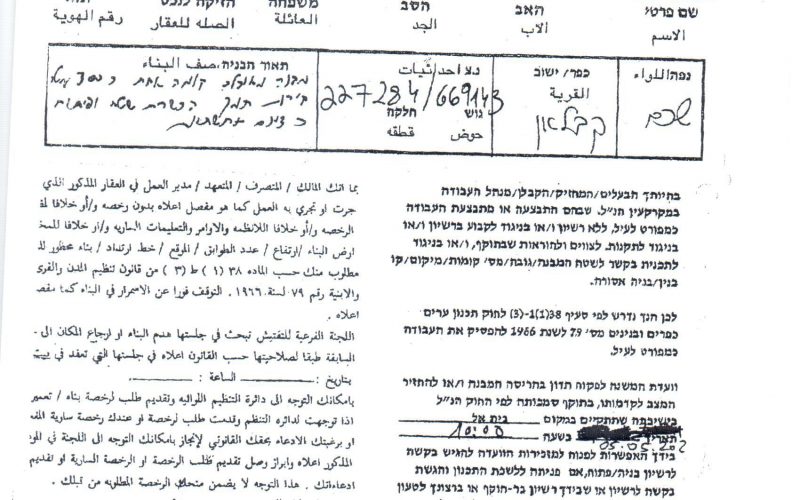 Violation: Halt of Work Notice targets 13 houses.
Date: April 20th 2021.
Location: Qablan town / Nablus Governorate.
Perpetrators: The Israeli Civil Administration and army.
Victims: 13 citizens from the town.
Description:
Tuesday, April 20th 2021, the Israeli Occupation authorities issued halt of work notices for 13 houses, part of which is inhabited, while the other part is under construction, on the pretext of building without a license in C area according to Oslo accords. The targeted houses are in the northern area of Qablan town, south Nablus.
Qablan municipality head Nizar Ibrahim told LRC: Among the targeted houses, there are about 11 inhabited by 100 people of children and elderly (half of which are females) . One of the targeted houses is in B area and was licensed for construction by the Palestinian authorities. There is also another house in B and C areas, and all houses are in one area between Qablan and Yatma and nearby a street that leads to the Palestinian Jordan Valley.
#

name

age

Family members

Area of the building

Building status

Notice number

Notes

1

Abdullah Aj-Jaleel

25

1

170

Under construction

Under construction house – one floor – uninhabited

2

Mohammed Snoubar

70

11

200

inhabited

Excavated area – contains a two-floor building – the excavated area is 10 dunums

3

Ashraf Snoubar

48

11

600

inhabited

Completed building 600 m2 , part of which is a residence, and the other part is a storehouse

(three stores: 160 m2, 180 m2, 70 m2)

4

'Omar Musa

24

10

400

Under construction

Under construction building – two floors

5

Karam Aza'ar

22

9

200

Under construction

One floor building – inhabited – on an excavated area of 1 dunum

6

Rima Aqra'a

57

4

220

inhabited

Building of bricks – the first floor is 90 m2 , and a second floor 40 m2

7

Mujahid Zidan

55

11

300

Under construction

Two floors building – incomplete – built of baton and bricks

8

Suhail Aza'ar

61

12

275

inhabited

Two floors building

9

Iyad Aza'ar

48

8

260

Under construction

Under construction – built of bricks – 2 floors – uninhabited (each floor has a total area of 130 m2)

10

Salih Amleh

35

4

226

Under construction

A basement, one floor, room, steps

66,120,40

11

'Odai Najem

24

8

340

inhabited

Inhabited building – 3 floors

12

Bara' Najjar

25

10

185

Under construction

 

 

13

Mohammed Najim

25

1

360

Under construction

Two floors building each one is 130 m2 , and a basement 100 m2 – excavated area and walls about 500 m2

total

100

3736

 

 

 
Source: Firsthand field observation – Israeli Violations Monitoring Section – Land Research Center, April 2021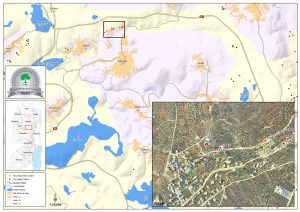 Citizen 'Issa 'Aqra' told LRC:
"April 20th 2021, an army force (three military vehicles) raided our town in Tuesday, one of them is related to the Israeli Civil Administration, and delivered military orders to 13 houses."
Issa asserted: "The Occupation authorities gave him a halt of work notice for his house, which is licensed from the municipality of Qablan and registered in the name of his wife Rima. Issa tried to talk to the building inspector to get a license from the occupation authorities, but the later refused to listen."
'Issa went to "Huwwara military camp" south Nablus to the Israeli Organization Department, and was told that the only thing he can do, is filing a complaint. And that's what he has done to object, through the Jerusalem Legal Aid and Human Rights Center.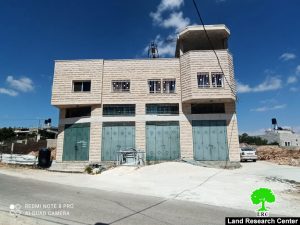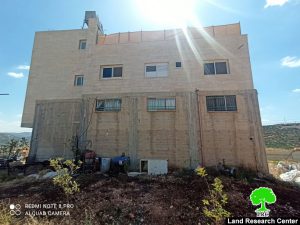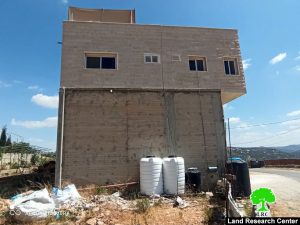 Photos 1-3: A house belong to citizen Ashraf Abdul Nassir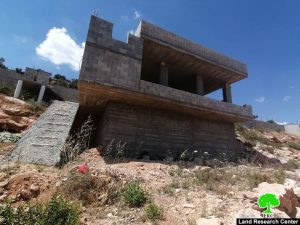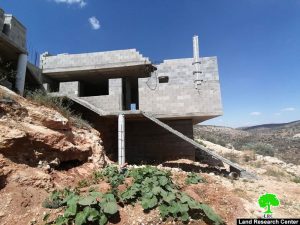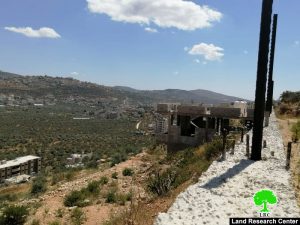 Photos 4-6: A house belong to citizen Iyad Abdul Aza'ar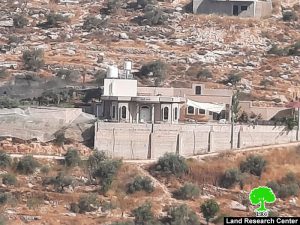 Photo 7: A house belong to citizen Suhail Aza'ar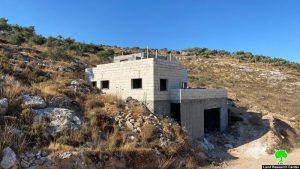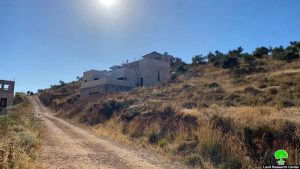 Photos 8+9: A house belong to citizen Salih 'Amleh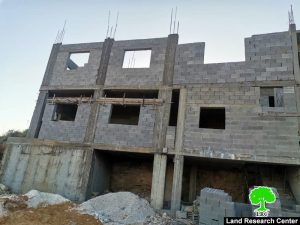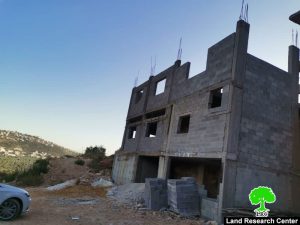 Photos 10+11: A house belong to citizen Karam Aza'ar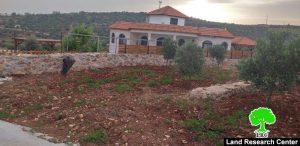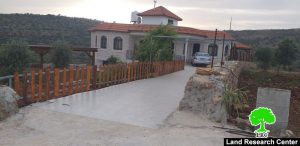 Photos 12-14: A house belong to citizen Mohammed Sunobar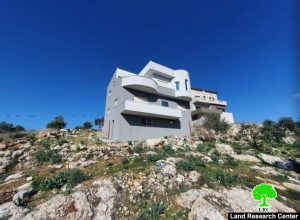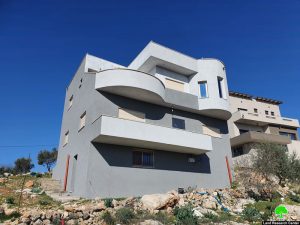 Photos 15-16: Citizen Mo0hammed Najem
About Qablan:[1]
It is located 20km to the southeast of Nablus city. From the east, there is Bita , and from the west there are Yitma, al-Sawiya, and al-lubban el-Sharqia. Jourish, ousrin, and Aqraba are there from east where Telfit, Qutyot and Jaluod are there from the south.
The town has an area of 7130 people according to 2007 census, and an area of 10,456 dunums, 1,190 of them are the town's built up area.
Bypass 505 devoured 396 dunums of the town's lands.
Oslo agreement classified Qablan lands to :
B area: 7,080 dunums.
C area: 3,467 dunums.
[1] GIS-LRC