Palestinian farmer Banned Access to his Land in Deir Nidham / Ramallah governorate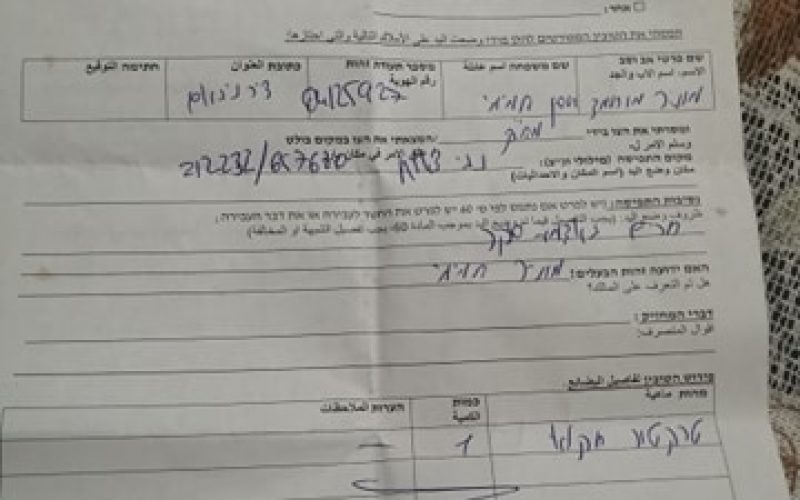 Violation: hindering rehabilitation of a plot and confiscating a Tractor.
Location: Al-Qala'a area – Deir Nidham Village / Ramallah Governorate.
 Date: March 10th 2021.
Perpetrators: The Israeli Occupation Forces and Civil Administration.
Victims: Farmer Munjed At-Tamimi.
Description:
The Israeli Occupation Forces and the so called Civil Administration raided Deir Nidham village on Wednesday March 10th 2021, and prohibited citizen Munjed At-Tamimi from cultivating his plot, and confiscated his tractor, on the pretext that the plot is an Israeli state property.
At-Tamimi told LRC : "I own a plot with a total area of 12 dunums that I inherited from my grandfather , and planted with a variety of grains . Since Al-Aqsa uprising in 2000, I was banned from cultivating the plot, on the pretext that it is nearby by An-Nabi Elyas military checkpoint and Halmish Colony."
At-Tamimi went to cultivate his plot, and only few minutes passed before illegal colonists got to the land, followed by Israeli Forces and prohibited him from cultivating the plot and confiscated his tractor.
Palestinian farmers are making enormous efforts to overcome difficulties faced for lands cultivation and protection. Land cultivation is the only way to protect lands in West Bank.
At-Tamimi, despite the hardship, said that he will never surrender to the pressure and will always cultivate his plot, which he has legal paper to prove that he owns.
Deir Nidham village is a hot spot for Israeli Human Rights Violations and Colonists assaults, during the past 5 years, 18 structures in Deir Nitham received halt of work notices. In addition, Deir Nitham main entrances are still sealed off, and the occupation is seizing vast areas of lands for Halmish colony and its "Security Zone".
Photo 1: The targeted plot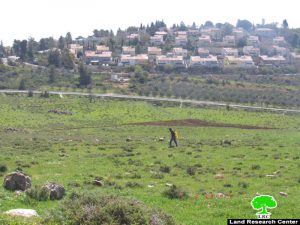 Photo 2: At-Tamimi at his plot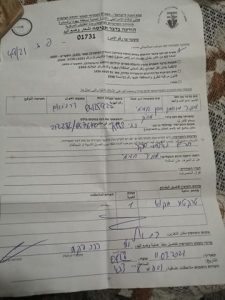 Photo 3: Confiscating a tractor
About Deir Nitham village[1]:
25 kilometers north west Ramallah, Deir Nitham village is surrounded by An-Nabi Salih and Bni Zeid Al-Gharbeyeh towns (north) , 'Abud (west) , Kobar and  Umm Safa (east) and Beitillu (south). It has a population of 876 people in 2017 census.
Deir Nitham has an area of 2,758 dunums , 161 of them are a built up area of the town, the Israeli illegal occupation confiscated parts of the towns' lands for the following purposes:
"Hallamish" illegal settlement confiscated more than 604 dunums, est5ableshed in 1977.
Bypass roads (450 and 465) confiscated over 250 dunums.
The land is divided according to Oslo convention to B and C areas:
Area B: 128 dunums.
Area C: 2,630 dunums.
[1] GIS-LRC