Ma'ale Shamron Colony Expands on 'Azzun Lands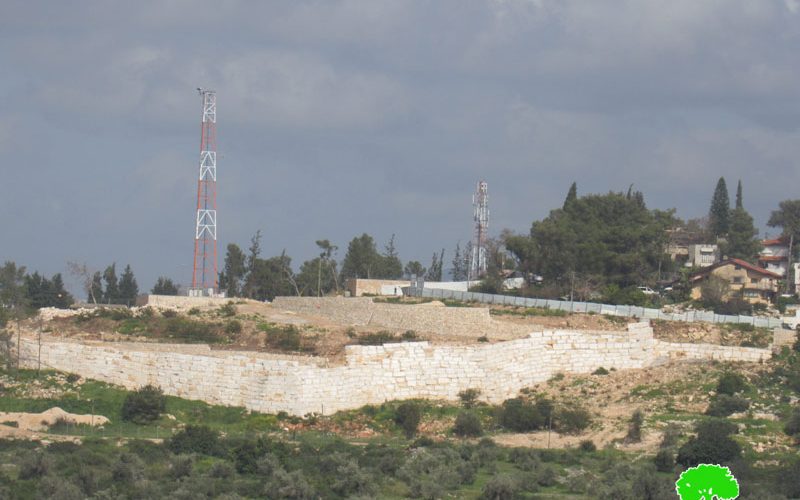 Violation: Expansions in Ma'ale Shamron colony.
Location: 'Azzun town / East Qalqilya city.
Date: March 1st 2021.
Perpetrators: "Ma'ale Shamron" colony.
Victims: Farmers of 'Azzun town.
Description:
The Israeli Occupation bulldozers continue ravaging works to establish a new colonial block north Ma'ale Shamron on Kafr Thulth and 'Azzun villages east Qalqilya , 65 dunums of lands classified as natural reserves were ravaged.
At the time the Occupation is prohibiting Palestinians from using a part of their lands under claims that they are state properties or natural reserves,  in 2019 , the Israeli government enact lows that cancel land settlement of a natural reserve in 'Azzun town since the British mandate, in order to establish a new colonial block and governmental buildings for Leshem Colony. For More information read this report .
The targeted area is in natural block 2 of Hariqat Farkha in 'Azzun town, and natural block 6 of Kafr Laqif lands, during the past five years Ma'ale Shamron received many facilitations from the Israeli government, and many tenders were offered to develop and expand the colony.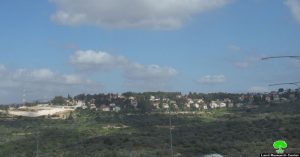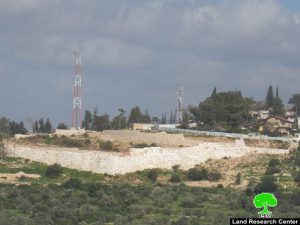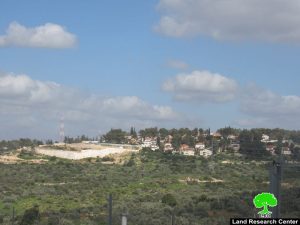 Photos 1-3: Ravaging and expansion in Leshem Colony
Ma'ale Shamron colony is a threat on Palestinian Land and Environment:
Ma'ale Shamron colony was Establish in 1980 , Ma'ale Shamron was established on lands classified as a state property , the colony expanded to take over tens of agricultural dunums  that belong to farmers from  'Azzun , Kafr Thulth, Senirya of Qalqilya , and Deir Istiya in Salfit governorate.
In 2001, the occupation army issued number of military orders in order to strengthen the colony's security, through establishing military points around the colony and a siege that devoured vast areas of olive groves. The groves soon became targeted by colonialist projects, and turned into parks, gardens, and public buildings.