Final Demolition Notice for a Residence in Taqu' town / Bethlehem Governorate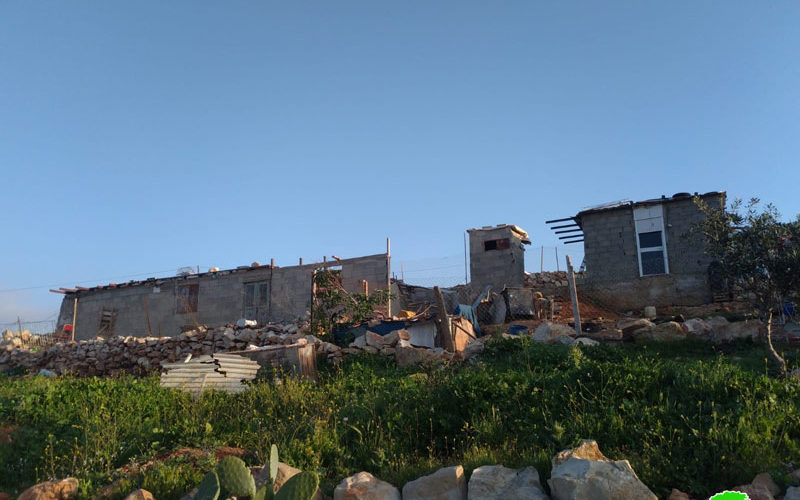 Violation: Final Demolition order for a building.
Location: Taqu' town / Bethlehem governorate.
Date: March 1st 2021.
Perpetrators: The Occupation Forces and the Israeli Civil Administration.
Victims: Suliman Sbaih.
Description:
Monday, March 1st 2021, the Israeli Occupation Forces raided Taqu' town and gave a final halt of work notice to citizen Suliman Sabah, on the pretext of building without a license.
Suliman Sabah told LRC:
"The Occupation issued a final demolition order for our house, and we will try to submit an objection.
Suliman asserted , "I would never demolish my own house , because it is our right to build on our land , but I will follow legal procedures to avoid giving them any excuses for the demolition ."
The Occupation issued a halt of work notice for this building in October 21st 2020, then they came back and handed another demolition notice, giving the owner only 7 days to carry out the demolition and returning the plot to its previous status. The Notice states that in case the owner didn't carry out the demolition, the occupation forces will implement the operation and make him pay all the costs for operating dozers and employees."
The Following table shows more information about the family:
| | | | | |
| --- | --- | --- | --- | --- |
| owner | Number of family members | children | threat | Order number |
| Suliman Sabah | 6 | 2 | House and a shed (outdoor bathroom and other facilities) | 32299 |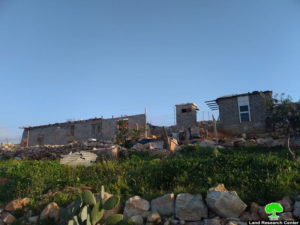 Photo 1: Photo of the targeted house and the notified shed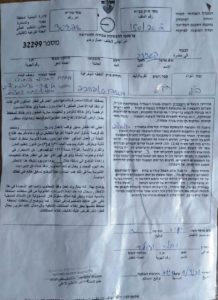 Photo 2: The notice
Noteworthy, the Occupation built Tuqu' colony on confiscated lands from the Palestinian Village of Tuqu' , it is now expanding rapidly to eat up more and more lands of Taqu' village , The Occupation also prohibits and bans any developmental projects at the area.
A glimpse on Tuqu' town: [1]
The town of Tuqu' is located 5 km to the south east of Bethlehem.  Its population is 8767 according to the latest census of  2017. The total area of ​​the village is 199,634 dunums, of which 1627 dunums are built up  area.
-About 1570 dunums of the Town's land have been confiscated for the erection of Jewish colonies as followed:
– 1,033 dunums were confiscated for "Tekoa" colony, established in 1977, and inhabited now by 1,116 settlers;
-93 dunums for  "Mashuki Dragot" settlement, which was established in 1991;
– 345 dunums for "Nokdim" colony, which was established in 1982, and nowadays  inhabited by  646.
– 99 dunums for the bypass roads No. 356/3157/3670.
The lands of the village are classified according to the Oslo Agreement as followed:
Area B (2%) comprising 3,954 donums;
Area C (98%) comprising 195,680 dunums of which 46,841 dunums are a nature reserve.
[1] GIS-LRC