Demolition and Removal notices for Structures South Jenin City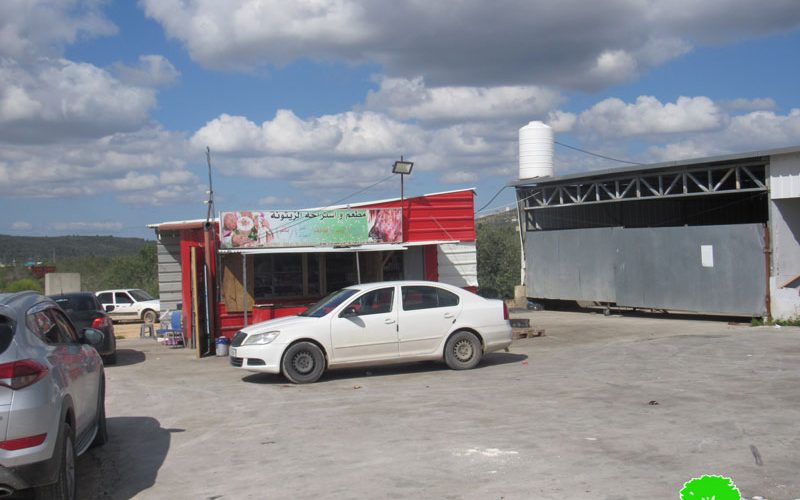 Violation: demolition and removal notices for structures.
Location: 'Arraba and Ya'bad / Jenin Governorate.
Date: March 21st 2021.
Perpetrators: The Israeli Civil Administration.
Victims: Number of families at the area.
Description:
The Israeli Occupation through the building inspector at the civil administration imposes more restrictions on investment and trading north 'Arraba in Jenin governorate; starting businesses and workshops is becoming harder especially at the area that surrounds 'Arraba military camp, which the occupation claims had evicted in 2004.
Sunday morning, March 21st 2021, the building inspector at the Israeli Civil Administration raided Arraba plain lands east Ya'bad , and targeted number of agricultural and trading workshops with "Removal military notices" on the pretext of building without a license , under which the owners were given only 96 hours to carry out the demolition , and were threatened in case they did not carry out the demolition on their own, the occupation forces will and make them pay the high costs of operating the machineries.
The notices were issued in reference to military order "1797", which deprives Palestinians from their only hope "To object" . Military order 1797 targets newly constructed building inhabited for less than 30 days, or those completed (built) in less than six months. The following table shows more information about the targeted structures:
Affected citizen

Location

Photo Number

Notice number

The targeted facility

Family Member

notes

Hussam Abu Salah

'Arraba

Bricks building without a ceiling with a total area of 140 m2 – used as a mechanic shop

2

The owner removed the tools and dismantled the zinc ceiling

'Ala'a Lahlouh

'Arraba

10036

Concrete floor surrounded by walls with a total area of 400 m2 , and a small room 18 m2 , used as cars exhibition area

7

Evicted cars and tools

Mohammed Abu Shamla

Ya'abad

 

 

 

 

 

-Water harvesting pool the first one is 250 m3, and the other one is 500 m3.

 

-Agricultural room used as a two-floor store with a total area of 24 m2.

 

-area used as exhibition for selling saplings (200 m2)

5

 

 

 

7

 

 

 

 

Partners att he project

Abdullah 'Abadi

Ya'abad

Mohammed Al-'Atatra

Ya'abad

Caravan with a total area of 24m2 used as a small supermarket

4

Forced to dismantle a nearby caravan as well

 

 

 

 

 

25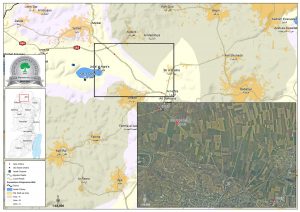 Reportedly, during the past few years, the same area was targeted several times, and about 13 facilities received halt of work notice, in addition to demolishing three facilities at the same location during the past year.
People of Ya'bad are holding well and investing in their land despite the difficulties imposed by the Occupation against the projects.