The Occupation Threats to Demolish Residence and Facilities in Al-Khader town \ Bethlehem Governorate
Violation: Demolition threats for residences and Facilities.
Location: Umm Ar-Rukba – Al-Khader town \ Bethlehem governorate.
Date: February 4th 2021.
Perpetrator: The Israeli Occupation Forces and Civil Administration.
Victims: Samih Al-Balboul and His Brothers , and KhaderDa'do'u.
Description:
Thursday morning February 4th 2021, the Israeli Occupation Authorities raided Umm Ar-Rukba area in Al-Khader town and notified a house and a garage belong to citizen SamehBalboul and his brothers, and a barn belongs to citizen KhaderDa'dou' on the pretext of building without a license.
Citizen Sameh told LRC , we own a license for the house since 1986 , and in 2006 we received a halt of work notice and hired a lawyer to follow up the case .
The garage is used as a vehicles repairing shop , and it provides a source of income for my brothers and I , we live in an area exposed to confiscation, and we will hold on well to our right to use our land.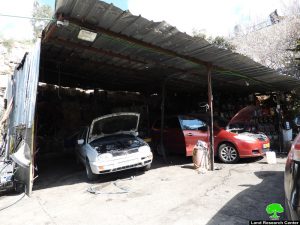 Photo 1: The targeted garage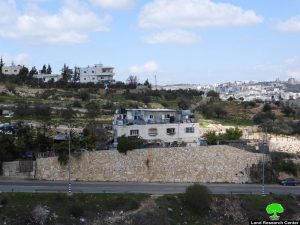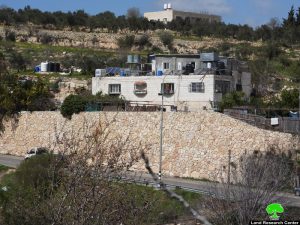 Photo 2-3: The targeted house
It is important to mention that the occupation is heavily targeting the area , the family built retaining walls around the plot, but the occupation keeps demolishing them.
The Occupation forces and colonists also carry out frequent raids and attacks on Al-Balboul's house as it is on the main street.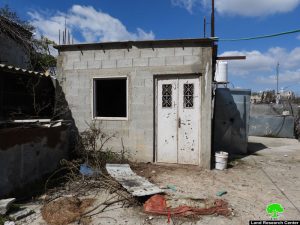 The Occupation's jeeps also went to citizen KhaderDa'dou's house and gave him a demolition notice for his barn 20 m2 , on the pretext of building without a license.
Khader's wife told LRC "The room was built 7 years ago , and we have been using it since then , I don't know what do they want from us."
The following table shows more information about the affected families:
Citizen name

Family members

children

Targeted structure

Notice number

SamehBalboul

24

18

Inhabited house

+ cars repairing shop

Khader Ibrahim

Hassan Da'dou'

11

5

barn
About Al-Khader village:
Al-Khader village is located 4 km from the western side of Bethlehem, it is bordered by BeitJala and Batir from the north, Hussan and Nahaleen villages from the west, Aldoha, WadiRahhal, BeitJala villages from the east, and Wadi Al-Nees from the south. Its population is 11,960 people in 2017. Its gross area is 8,279 donums; 184 of them are the construction area.
The Israeli colonies have despoils 29 donums from the village's lands; two are colonies existed upon a part of the lands. The first one " Efrat" was constructed in 1979 A.D; they have usurped 5.8 donums, and its population 7037 colonists. The second one " NafyDanial" eas constructed on 1982A.D; they have usurped 23 donums, and its population is 1073 colonists. A part of which is established upon the village's lands.
The bypass roads number 60 and 375 also despoiled more than 487 donums. In addition to establishing the apartheid upon its lands which causes the demolishing of 280 donums and isolating of 5638 donums behind it. The length of this apartheid existing upon the village's land is 2,805 meters.
The village's lands are classified in accordance with Oslo concord into areas( A,B ,C). Area A composes 10% , Area B 6%, Area C is the greatest area and it is under the total occupation domination, and it composes 84% from the total area. The areas are clarified in donums as following:
Area A (808) donums
AreaB (475) donums
Area C(6,996) donums