Halt of Work and Removal Notice targets an Agricultural Room in Wadi Ar-Rasha village east Qalqilya
Violation: Notice of removal for an agricultural room.
Location: Wadi Ar-Rasha village\Qalqilya governorate.
Date: February 18th 2021.
Perpetrators: The Israeli Occupation Civil Administration.
Victim: Citizen Ameera Odeh.
Description:
Thursday morning, The Israeli Occupation forces accompanied by the civil administration officer raided Wad Ar-Rasha east Qalqilya , and served a halt of work notice for an agricultural room built of woods and bricks , with a steel sheets  ceiling on the pretext of building without a license.
The notice was entitled "Removal of a new building" and issued in reference to military order 1797 , which orders the removal of new buildings within 96 hours after receiving the notice, this kind of notices don't give the chance for objections.
The notice targets an agricultural room with a total area of 36 m2, belong to citizen AmeeraOdeh (32) from 'Azzun town.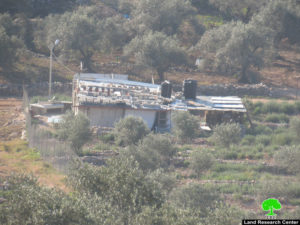 Photo 1: The targeted facility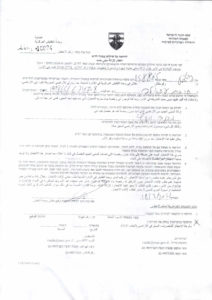 Notice number 10074
The targeted structure was built late last year , used to store agricultural tools , and Ameera owns a plot planted with Guava and olives at the area.
During the last two years, the occupation escalated attacks against residential structures , workshops , and agricultural structures, noting that the Jordan Valley area and MasaferYatta south Hebron received the largest numbers of 69-hours notices.
Wadiar- Rasha Village:[1]
The village of Wadiar-Rasha is located 10 km south-east of Qalqilya. It is bordered to the north by Arabs Abu Farda and Qalqiliya. To the west is Habla village. To the east is the village of RasTira and AlfeiMenashe settlement (that is founded on Wadi-arRasha lands) and ad-Dab'a village from the south.
Wadiar-Rasha has a population of 152 people (until 2017). The village has a total area of ​​314 dunums, of which 15 dunums is a built-up area. 
AlfeiMenashe was founded in 1981 and it is inhabited by 5347 settlers. Land theft is some of the history of the settlement as it confiscated about 67 dunums of Wadiar-Rasha.
The Apartheid Wall inflicted  further harm on the village is it confiscated 98 dunums of its lands and isolated another 148 dunums.
The village lands (314 dunums in total) are under Area C according to Oslo Accords
[1] GIS-LRC