Ravaging Vast Areas of Postures in Khallet Hassan/ Salfit Governorate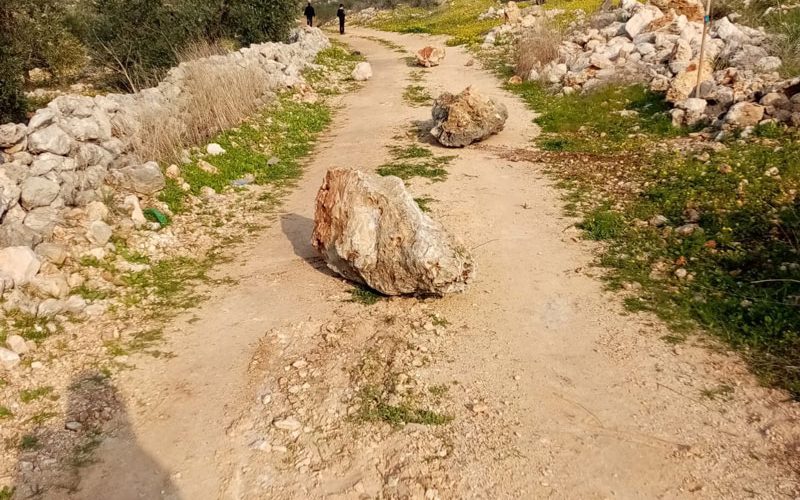 Violation: Ravaging vast areas of postures.
Location: Khallet Hassan – Bidya town / Salfit Governorate.
Date: January 3rd 2021.
Victims: Three families from the town.
Perpetrators: a group of colonists.
Description:
Israeli Illegal Colonists target Khallet Hassan area north Bidya to seize lands and impose reality on the ground. Reportedly, Fanatic Israeli colonists closed a vital  road via roadblocks, and spread in roads to prohibit farmers from accessing their lands.
The targeted road is important and connects many areas, and provides access to more than  120 dunums of olive groves that provide subsidiary income source to many farmers.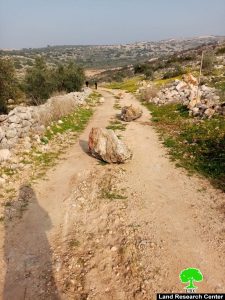 Photo 1: Closure of the agricultural road by colonists
Farmer Dawoud Salama from Bidya told LRC:
"In the last few months, colonists' assaults escalated at the area, and we farmers of Bidya started organizing events to market our agricultural products, colonists on the other hand closed the road to hinder our movement and formed committees that aim to chase farmers and violently assault them with the protection of the occupation army."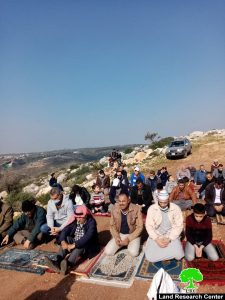 Photo 2: Palestinian farmers performing prayers at their lands
A bulldozer operated by Israeli Colonists carried on ravaging 29 dunums of postures, especially in natural block (6) of Bidya town, the targeted lands belong to: Mohammed 'Odeh, Yousif 'Odeh, Abdulraheem 'Odeh and all of them are from the town. Noteworthy, the targeted lands are planted with wheat and feed and provide a source of income for the family.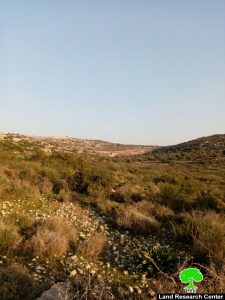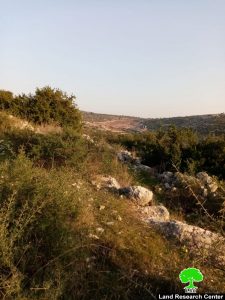 Photo 3-4: Ravaging in Khallet Hassan
Citizen Ahmed Abu Safiya told LRC:
"We are worried that the ravages are the first step before devouring vast areas of postures, and banning access to our own farmlands.
Colonists claim that they own 1200 dunums of Khallet Hassan lands, we managed to gain back 900 dunums, but they didn't leave us alone, a while ago they closed off agricultural roads , this was preceded by uprooting a large number of Saplings and Demolishing an agricultural room , and this day colonists are forming a gang in order to hinder Palestinian farmer's access to their own land , in addition to ravaging vast areas of lands which threats of a catastrophe in case the situation hadn't change."
Bidya town:[1]
Bidya is located 25 km south east of Nablus city and surrounded by Deir Istiya and
Kafr Thulth (north), Seneria , Masha, and Az-Zawiya (west) , Qarawat Bani
Hussan and Sarta (east), and Kafr Ad-Deek (south).
Bidya has a population of (10,451) people according to  2017 census.
Bidya has a total area of 13,827 dunums , of which 1,367 dunums are a built
up area.
The occupation confiscated 637 dunums of its land for the following purpose:
 17 donoms were confiscated for the expansion of Ariel" colony from 1999;
 620 dunum were seized for the building of   Bypass roads 505 and  5;
 The Israeli Occupation is planning to construct a segment of the
Annexation and Expansion wall on the town's lands. (the plan is to construct a 4118 m segment, which will eat up 411 dunums and isolate 3,690 dunums behind it.
Oslo accords classified the town's lands as the following:
–    (B) area : 2,045 dunums.
–    (C ) area: 11,782 dunums.
[1] GIS-LRC
Prepared by
 The Land Research Center
LRC