Fanatic Colonists Demolish a Room and a pergola in Khallet Hassan / Salfit Governorate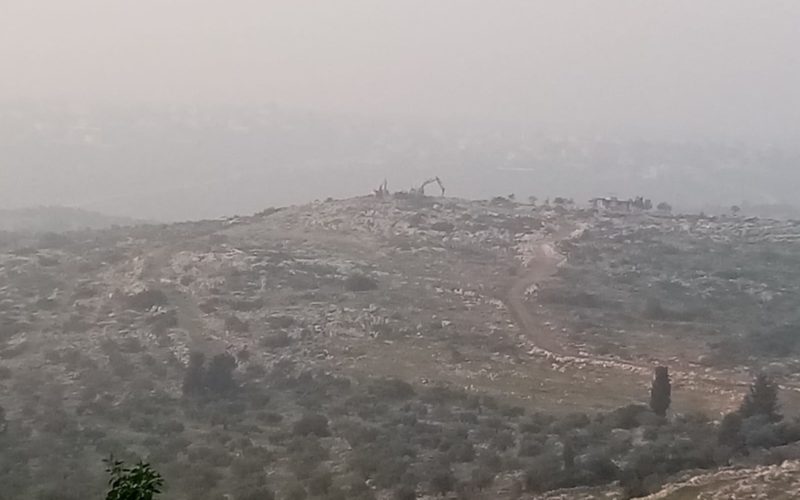 Violation: Demolishing an agricultural Room and a pergola.
Location: Khallet Hassan – Bedya / Salfit Governorate.
Date: January 8th 2021.
Perpetrators: A group of colonists under the protection of the occupation army.
Victims: Two families at the town.
Description:
Friday, January 8th 2021, a group of colonists demolished an agricultural room and a zinc pergola; they also sabotaged three water reservoirs with a storage capacity of (1.5 m3 for each).
The targeted area is "Wadi Abu Shrukh" natural block 2 of Bidya town, the area is a part of Khallet Hassan, the attack occurred under the protection and support of the occupation forces, which also closed off the area completely, and prohibited Palestinian farmers from accessing their lands. While, Israeli colonists are allowed to do whatever they want, noting that only 200 m away from the location colonists have been ravaging and leveling vast areas of lands to set up new colonial units.
Reportedly, the damages targeted the following structures:
| | | |
| --- | --- | --- |
| Affected citizen | Family members | The targeted structure |
| 'Abbas Salama | 7 | Agricultural room built of mud and a zinc sheets ceiling (45 m2) |
| Sawood Hassan | 9 | Zinc Pergola (36 m2) , and three water reservoirs. |
| Total | 16 |   |
One of the Victims, Dawoud Hassan told LRC:
"Last September, the Occupation demolished an agricultural room, in addition to about 50 m of olive saplings without any preceding notices or aims other than serving the colonial project; I rapidly built a new pergola to protect my plot which has a total area of five dunums. I have been suffering from all sorts of harassments by colonists at the plot, but I kept taking good care of it, I was shocked today when the occupation forces showed up and demolished the pergola and the agricultural room without any preceding notices , noting that I received many threats."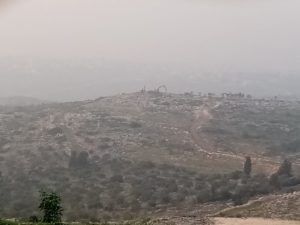 Photo 1: The Location during the ravaging and demolition
During the last one year and a half, LRC documented several assaults in Khallet Hassan area, represented in ravaging vast areas of lands, colonists also closed off the roads leading to Khallet Hassan , which provides access to about 1200 dunums , despite the supreme court resolution regarding farmer's right to their land , but colonists gangs are trying to take over that significant location.
Bidya town:[1]
Bidya is located 25 km south east of Nablus city and surrounded by Deir Istiya and
Kafr Thulth (north), Seneria , Masha, and Az-Zawiya (west) , Qarawat Bani
Hussan and Sarta (east), and Kafr Ad-Deek (south).
Bidya has a population of (10,451) people according to  2017 census.
Bidya has a total area of 13,827 dunums , of which 1,367 dunums are a built
up area.
The occupation confiscated 637 dunums of its land for the following purpose:
17 donoms were confiscated for the expansion of Ariel" colony from 1999;
620 dunum were seized for the building of   Bypass roads 505 and  5;
The Israeli Occupation is planning to construct a segment of the
Annexation and Expansion wall on the town's lands. (the plan is to construct
a 4118 m segment, which will eat up 411 dunums and isolate 3,690 dunums behind it.
Oslo accords classified the town's lands as the following:
–    (B) area : 2,045 dunums.
–    (C ) area: 11,782 dunums.
[1] GIS-LRC