New Outpost to be built on Salfit Lands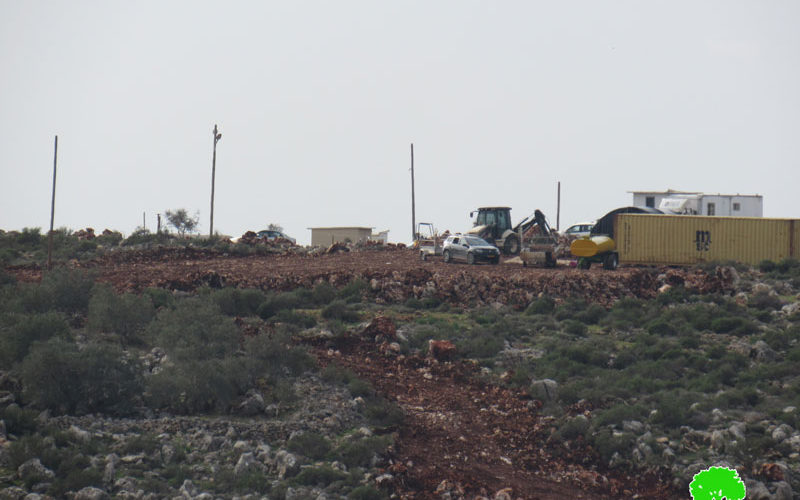 Violation: Building a new outpost.
Location: Ar-Ras area north Salfit city.
Date: November 29th 2020.
Perpetrators: A group of colonists.
Victims: Number of families at the village.
 Description:
Sunday morning November 29th 2020, a group of colonists carried on ravaging vast areas of postures in Ar-Ras area north Salfit, leveling to build a new outpost.
LRC Israeli violations monitoring team was at the location and reported that colonists opened a colonial road nearby a massive hill that overviews Salfit city , the road is 900 m long, then carried on leveling 50 dunums of postures up the hill , and set up number of caravans and brought water and electricity supplies.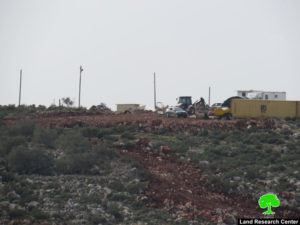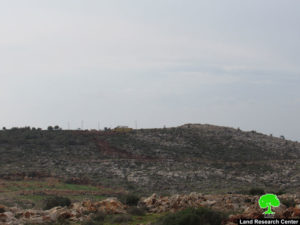 Photos 1-3: The new outpost on Salfit lands
The targeted lands are in natural block 3 of Salfit city lands, and registered in Tapu papers in the names of : Heirs of Ahmed 'Afaneh, Heirs of Musa Nassif, Heirs of Tawfiq Al-Balbesi , and heirs of Taher Heth all of them are from Salfit city.
The area used to be wheat fields and provided a significant source for many farmers. However, due to water shortage , agricultural shrank at the area , which turned it into a pastoral land.
Noteworthy, only 1 km away from the outpost , an officer from the civil administration uprooted olive , figs and  pomegranate trees from a plot belongs to Ziad Zahd, and issued a halt of work notice to a municipal playground at Salfit city , this reflects the occupation's massive colonialist schemes at the area , noting that the place of the new outpost overviews thousands dunums of olive groves.