Colonists Loot 20 Heads of Sheep from At-Tayba town / Ramallah governorate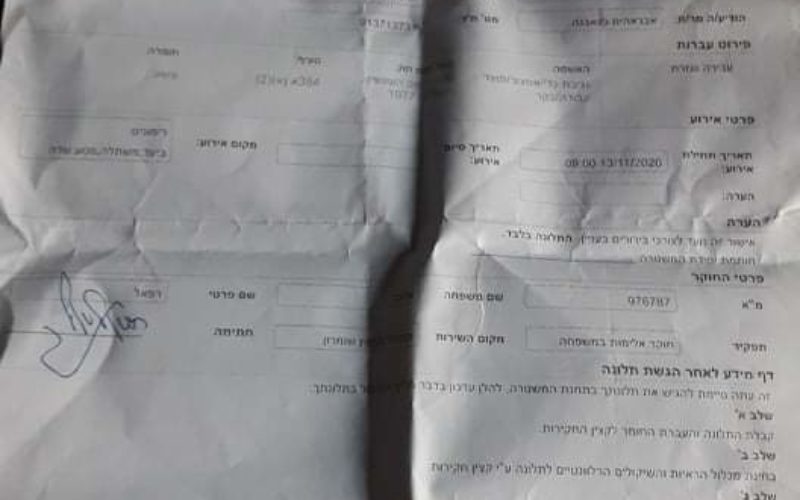 Violation: Looting 20 heads of sheep.
Location: At-Tayba town / Ramallah governorate.
Date: November 13th 2020.
Perpetrators: Colonists of an outpost built to the south of Rimonim.
Victims: Citizen Farah Al-Ka'abneh.
Description:
Friday, November 13th 2020 , a group of colonists looted 20 heads of Sheep from postures in Be'ar Abu Babeen area, the sheep were taken to an outpost nearby Rimonim colony, established in 2019.
The targeted Sheep belong to Citizen Farah Al-Ka'abneh (32) who told LRC:
"I live in Al-Ka'abneh Bedouin community east At-Tayba , and support a family of 7 , 5 of them are children , I live out of herding, and used to herd my cattle at the Plain lands around my residence, in nearby postures colonists herd their sheep , and harass us every now and then."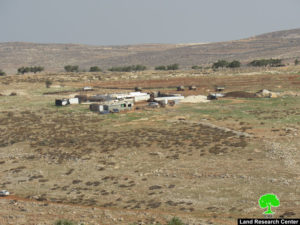 Photo 1: Al-Ka'abneh bedouin community
Al-Ka'abneh asserted:
"Friday morning I went out herding around my house, I had to go back to the house to bring something quickly , and when I came back  I found that the herd had walked 400 m to the east towards bypass "Alon" , I looked a lot for the herd but couldn't find them."
Eyewitness Yousef Ka'abneh (51)  told LRC :
"I've been herding my sheep herd 1 km away from the looting site , I saw a person wearing black and taking the herd towards the outpost , I thought at first he was one of the community's herders , but when he took the herd to the outpost , I knew he was a colonists and informed people of the community."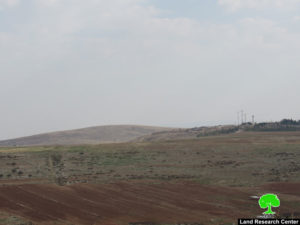 Photo 2: The targeted posture
The affected citizen filed a complaint to the occupation police, but the police didn't open a serious investigation, noting that the looted sheep worth more than 35,000 Shekels , and they are the only source of income for Farah's family.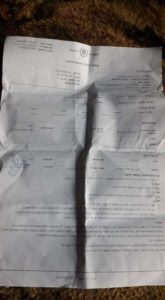 Photo 3: The complaint
In January 2019 , colonists established an outpost nearby Rimonim colony and started carrying out vandalism attacks , looting agricultural properties, and sabotaging trees.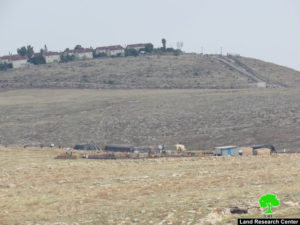 Photo 4: The Outpost of the perpetrators 
About At-Tayba village (Ramallah): [1]
15 Km to the east of Ramallah , At-Tayba is surrounded by Deir Jarir village (North) , Silwad village (west) and Al-Mu'arijat (east), At-Tayba is blocked by Kukhav Hashaher and Rimunim illegal settlements from the south.
At-Tayba has a population o 1340 people according to 2017 census , while the village has a total area of 22,969 dunums of which 732 dunums are a built up area. The Israeli Occupation 1,738 dunums of At-Tayba lands for the following purposes:
Israeli settlements ate up 354 dunums:
| | | | |
| --- | --- | --- | --- |
| Settlement name | Establishment year | Area in dunums | Number of settlers |
| Ofra | 1975 | 25 | 3235 |
| Rimunim | 1977 | 329 | 745 |
Bypass roads 449 and 458 ate up (1,087) dunums.
Military camps devoured (297) dunums.
Oslo accords divided the town's lands as the following:
B area: 8,010.
C area: 14,959 dunums.
[1] GIS-LRC