Colonists Seize More Lands in Wad Al-Malih area \ Tubas governorate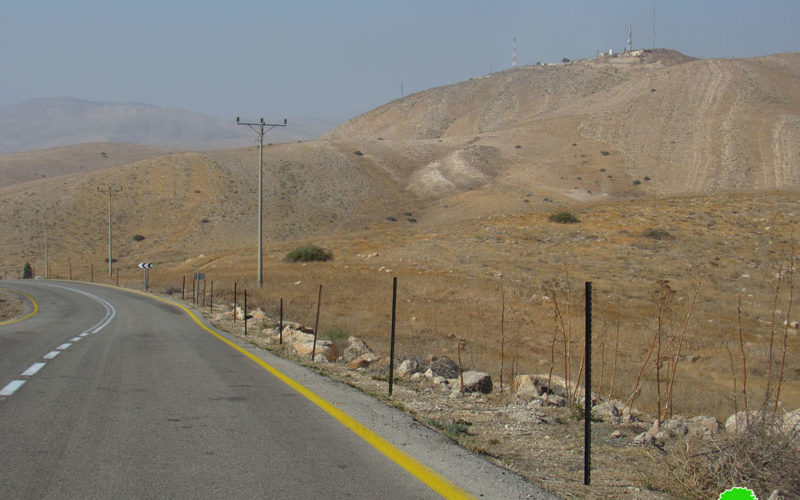 Violation: imposing control over postures.
Location: Wad Al-Malih area \ east the northern Jordan Valley.
Date: October 18th 2020.
Perpetrators: A group of colonists supported by the Israeli Settlement Council.
Victims: A group of rural and Bedouin communities.
Description:
In line with the Israeli scheme to annex the Jordan Valley, and under a complete press silence, and through quick steps taken by the so called settlement council with the Support of the Israeli Civil Administration, in the early morning hours of Sunday October 18th 2020 , a group of colonists set up a siege around vast areas of postures to the east of Khirbet Makhoul in the northern Jordan Valley . Reportedly, the area surrounded by the siege mounts to hundreds of dunums , starting from Al-Muzokah military camp to Meskeyot colony to the north. The targeted lands are currently postures , registered as state properties in the Occupation's records , noting that these lands are registered as private properties for farmers from Tammoun and the surrounding villages in the Palestinian records , and before 1967 the area contained many houses , but its people were forcedly displaced following the war.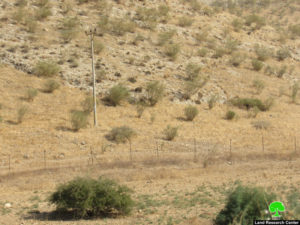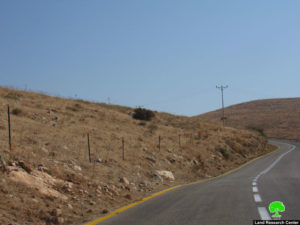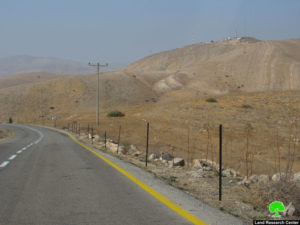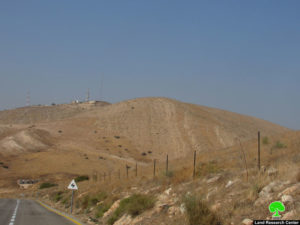 Photos 1-4: The sieges around Palestinian postures
LRC field team analyses that this is a continuation of a scheme started in 2017. Started in building two new outposts , one of which was in As-Suwaida , and the other one was built on the ruins of Al-Muzokah hamlet. Colonists back then set up a siege around tens of dunums and started cultivating them , and in 2019 colonists seized around 550 dunums around Meskeyot and Rotem colonies. And recently they took a new step through confiscating vast areas of postures north Al-Makhoul hamlet. Consequently, vast areas of lands in between Khallet Hamed north and Al-Mezokah military camp south , bypass 90 east to Alon road west are now in the hands of Israeli colonists , depriving Palestinian herders from vast areas of postures.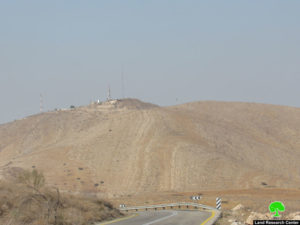 Photos 5-7 : The targeted postures
Wad Al-Malih and Bedouin communities head Mahdi Daraghma told LRC:
"The Bedouin  communities in the area are now exposed to a great danger , noting that the area is the current home of Samra , Makhoul, Al-Hadediya , Humsa Al-fouqa, al-Faw, 'Ein Al-Hilweh , Umm Aj-Jamal , Al-Himeh , Al-Faresiya communities. shortage of postures will have a devastating impact on these communities , noting that most Bedouin families depend on cattle breeding as a main source of income, herders may also be subjected to assaults by fanatic colonists if they tried to get into postures."
Al-Hadediya community head Abdulraheem Bsharat told LRC:
"Through these arbitrary measurements, the occupation is telling us that we don't have a land here , and we are not allowed to practice agriculture here , nor we are allowed to live here, the occupation is escalating wave of attacks to empty the area from its people but we will hold on well to our land."