New Colonial Block to be added to "Shilo" colony on Turmus'ayya village lands / Ramallah governorate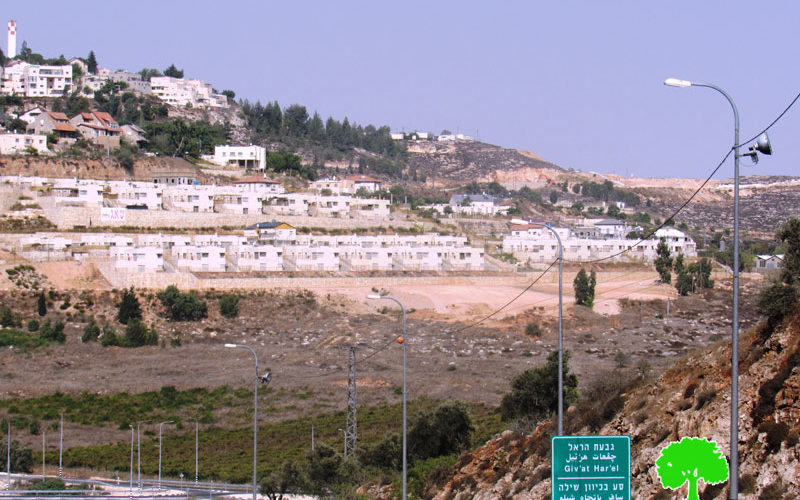 Violation: Colonial Expansion.
Location: Turmus'ayya town / Ramallah governorate.
Date: September 1st 2020.
Perpetrators: Shilo Colony.
Victims: People of Turmus'ayya.
Description:
The Israeli Occupation continue ravaging to expand the new colonial block south Shilo colony , the expansion works is a continuation of ravages carried out In February 2019 , in which the occupation authorities leveled 80 dunums and established 22 residential units on Turmus'ayya lands in Natural Block 4 , after it was classified as governmental properties.
Recently, the occupation carried on ravaging 110 dunums at the area (including the area ravaged in 2019), there is also a plan to open internal roads and build more residential units in order to develop the block, which will include eating up more agricultural lands, and impose a massive threat on farmers and farmlands in Ramallah suburbs.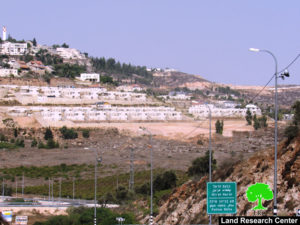 Attached photo: Expansions in Shilo
Shilo colony is built in the heart of West Bank , that perpetuated judaization in vast areas around the West Bank and created blocks between Palestinian Communities in Nablus and Ramallah , the occupation successive governments revealed a plan many times that will establish an Israeli city in the heart of the West Bank , Shilo is the keystone of the said city , and along with 'Adei Ad , Ma'ale Levona , Shevout Rahel , and Eli colonies they form a massive colonial structure that divides the west bank into two halves.
Shilo was established in 1978 on lands confiscated from Jaloud , Qaryout, Turmu'ayya and Sinjil . Shilo is surrounded by four villages , it is bordered by Jaloud and Qaryout (north) , Turmus'ayya ( south) , "Mitzpe Rahel" settlement and bypass 458 (east) and number of outposts and "Ma'ale Levona" settlement (south).
"Shilo" settlement – east Ramallah is populated 4307 people in 2018 census , while it has a total area of 1400 dunums.