Expanding Revava Colony on Salfit governorate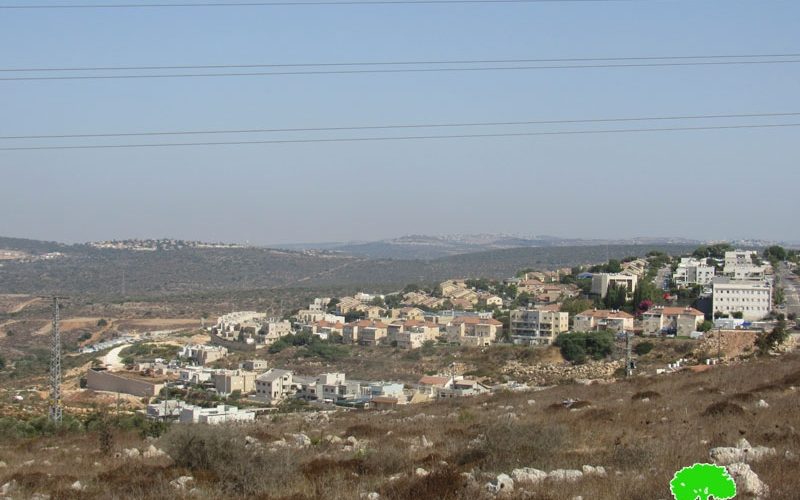 Violation: Ravaging vast areas of lands.
Location: Deir Istiya town / Salfit governorate.
Date: September 1st 2020.
Perpetrators: Colonists of Revava.
Victims: Number of Palestinian Farmers.
Description:
The Occupations machineries continue ravaging and destroying vast areas of Deir Istiya lands in Order to expand the illegal colony of Revava, which is built on confiscated lands from Deir Istiya and Haris.
Reportedly, The Occupation ravaged more than 100 dunums of agricultural lands around the illegal colony , in natural block 35 known as Wad Idrees , and natural block 34 known as Kafet 'Arafeh , Natural block 32 known as Al-Wajeh Al-Qebali , Natural block 33 known as Sayda, most of these lands belong to "Abu Samhan" family , the owners are abroad , which made it easier for the occupation to loot lands in the area.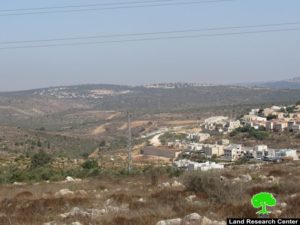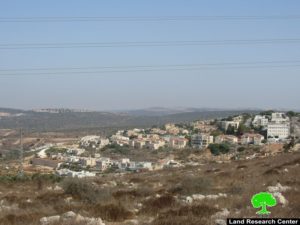 Photos 1-2: Ravaging at the colony
Rezeq Abu Naser Human Rights activist in Deir Istiya told LRC:
"During the last ten years Revava became double its previous size and took over hundreds of agricultural dunums in the area , the Israeli Occupation expanded the illegal colony on lands that were well known of its fertility. The Occupation in however establishing a new outpost through setting up 16 mobile caravans, knowing that the new outpost in 900 m northwest Revava colony ."
About Revava colony:[1]
The colony of Revava started in 1991 on confiscated lands from Deir Istiya village. It totals 1540 dunums in area, of which 436 are the colony's built up area. Revava has a total population of 703 .
The colony of Revava, since its establishment, formed an obstacle in the face of the Palestinian building movement in the area of Deir Istiya in addition to the confiscation of vast area of agricultural lands and the ban on sheep grazing in the periphery of Israeli colonies. 
Deir Istiya:
It is located 6 km to the north west of Salfit. Its total area is 34, 765 dunums including 1527 dunums of built-up area. 40 % of the total area of Deir Istiya has been subjected to colonial activities. The town is inhabited by around 4000 people who depend largely on herding and agriculture in their living knowing that fertile soil and plenty of water are available.
It is considered one of the most concerned towns with education, compared to other surrounding towns and villages. 
 It is subject to colonial activities and colonies that are sporadic all over it, trying to seize every dunums and invades every place like cancer.
[1] GIS-LRC