Halt of Work notice for agricultural facilities in An-Nabi Elyas village / Qalqilya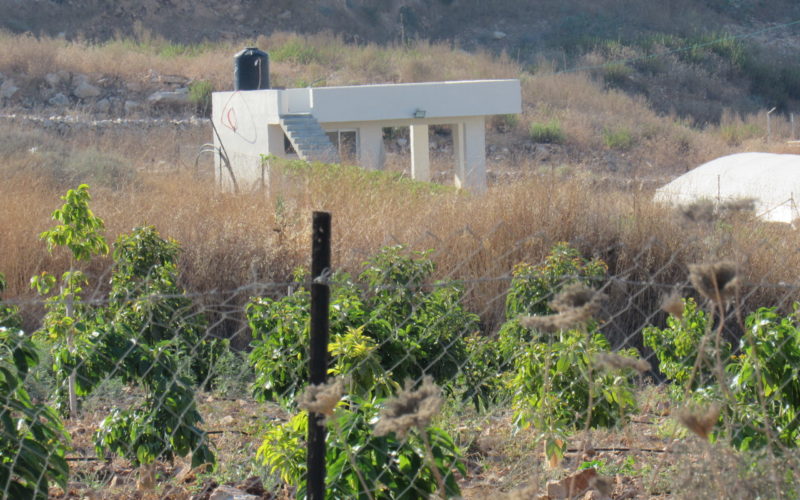 Violation: Halt of Work notice for agricultural facilities.
Location: An-Nabi Elyas village / Qalqilya governorate.
Date : August 11th 2020.
Perpetrator: The building officer in the Israeli Occupation Civil Administration.
Victims: Farmers Hashim Saleem and Abdulkareem Qassim.
Description:
Tuesday August 11th 2020 , the building officer in the civil administration gave farmers from An-Nabi Elyas village halt of work notices for two agricultural facilities, on the pretext of building without licenses.
As mentioned in the notices , the occupation sets September 8th 2020 , as the date of the building and organization subcommittee session in Beit El military court to Decide the fate of the structure.
The following table shows more information about the targeted facilities:
| | | | | |
| --- | --- | --- | --- | --- |
| Affected citizen | Family members | Military order number | The targeted facility | Photo number |
| Hashim Shaheen | 6 | | An agricultural facility built of bricks and a zinc ceiling with a total area of 40 m2 , and retaining wall 1200 m long. | |
| Abdulkareem Qassim | 5 | | Plot surrounded by a Siege – about 20 dunums and a container – baton floor used for recycling | |
| total | 11 |   |   |   |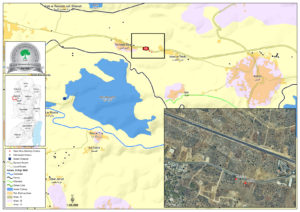 Like many other Palestinian Communities – An-Nabi Elyas have always been a hot spot for Israeli Human Rights violations and military orders . Nevertheless, the occupation authorities is banning expanding the village's organizational plan , which does not match the natural population growth in the village , leaving people of the village with one choice; to build outside the borders of the plan , which eventually makes them live under Israeli demolition threats.
About An-Nabi Elyas village:
It is located 6km to the east of Qalqiliya governorate and is edged by Izbbet Al-Tabib and Aslah villages from the east, Arab Abu Fardeh area from the west, Jayyous town from the north and Ras Tayreh from the south.
The village populates 1399 inhabitants (2017 census) that are relative to three main families namely ( Hannun, Khleif and Majd)
Nabi Elyas has a total area of 4435 dunums, of which 123 dunums are considered the village's built-up area. Noteworthy, more than 2200 dunums of the area were isolated behind the apartheid wall and became subject to colonial activities of takeover and expansion.