The Occupation targets an agricultural shack in Atouf / Tubas governorate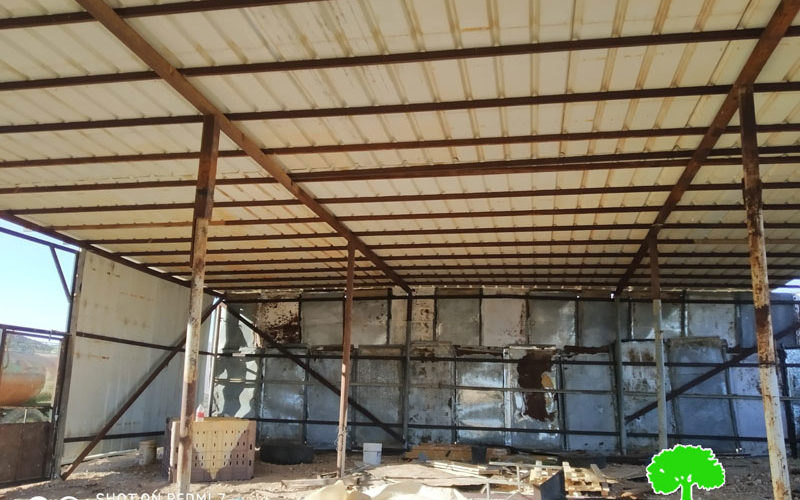 Violation: notice of removal within 96 hours.
Location: Sahel 'Atouf / East Tubas governorate.
Date: August 16th 2020.
Perpetrators: The Israeli Occupation Civil Administration.
Victims: Farmer Khaleel Bani Oudeh.
Description:
Sunday, August 16th 2020, the inspection officer of the civil administration issued a military notice for 96 hours targeting a shack in Atouf on the pretext of building without licenses in C area.
The delivered notice is numbered (10110), and entitled "Removal of a new building".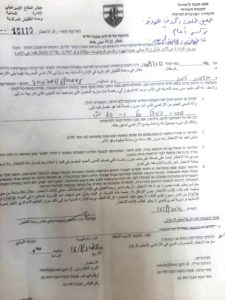 Notice 10110: threatening to demolish a shack within 96 hours
The targeted shack has a total area of 150 m2, it is built of metal and zinc sheets  it was built about one month ago , and contains 85 heads of sheep, the owner depend mainly on cattle breeding and supports a family of three (1 child).
Photos 1-4: The targeted shack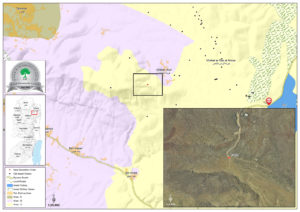 Affected citizen told LRC:
"I've been livingin Khallet Gdaia'a for more than 20 years, in a land that belongs to my family, and during the last few years we were a target of the Israeli occupation demolition operations, my family was displaced once, then we built a shack to use in cattle breeding, it caused us 90,000 NIS, and now the occupation is going to demolish it after only 96 hours."
Military order number "1797" is Israel's new way to face farmers who are willing to object to Israeli military orders, by giving them only 96 hours after delivering the notice to implement the demolition , it usually targets houses built recently "less than six months" and uninhabited yet .
Since the beginning of this year the occupation implemented several demolition operations under military order 1797 for farmers in West Bank especially the Jordan Valley.
Khallet Judaia'a is the current home for 13 Bedouin families descending from Tamoun , they depend mainly on  agriculture and cattle breeding for living , while the occupation controls most natural resources including postures.