The Occupation Demolished Two Facilities in Nazlet 'Issa \ North Tulkarem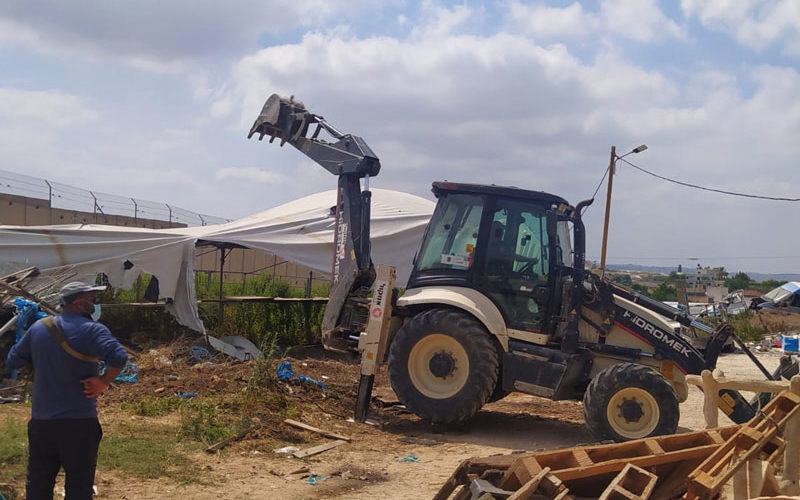 Violation: Demolishing two structure on the pretext of building without a license.
Location: Nazlet 'Issa village \ North Tulkarm.
Date: July 13th 2020.
Perpetrator: The Israeli Occupation Forces.
Victims: families of citizens Ziad and Amjad Ibrahim.
Description:
Monday morning , July 13th 2020 , the Israeli Occupation forces demolished two facilities , one of them was used as a pottery shop , and the other is a Blacksmith workshops.
Reportedly, the targeted location is nearby the village's Annexation and Expansion Wall , noting that the wall completely isolated the village in 2003.
The following table shows more information about the targeted facilities:
| | | | |
| --- | --- | --- | --- |
| Owner | Family members | About the targeted facilities | notes |
| 'As'ad Ibrahim | 11 | Kiosk of a metal body and plastic sheet with a total area of 36 m2 | Was demolished three times in the past |
| Amjad Ibrahim | 5 | Structure built of zinc sheets used as a blacksmith 16 m2 |   |
One of the victims As'ad Ibrahim (51) told LRC:
"Three years ago we lost our jobs due to the Occupations arbitrary measurements, My brother Amjad and I started these businesses in Baqa Al-Ghariya village. During the past couple years , we received many halt of work notices on the pretext of building only 20 meters away from the Annexation and Expansion Wall, we assigned a lawyer to follow up the case, but the occupation is insisting to carry out the demolition, they showed up Monday morning and carried out the demolition so we lost our source of income."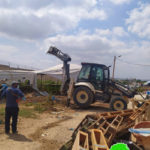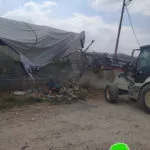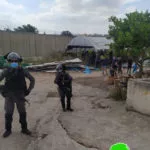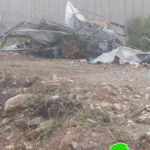 Photos 1-4: Shots from the demolition in NazletIssa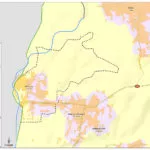 About Nazlat 'Issa: [1]
17 km to the north of Tulkarm , Nazlat 'Issa is bordered by Qaffin (north), the green line (west) , Baqa Ash-Sharqiya (east and south).
Nazlet 'Issa has a total population of 2302 people until 2017.
The village has a total population of 2,287 dunums , of which 319 dunums are a built up area.
The Occupation built on the town's land a cement Apartheid wall (426 m long) , the wall eats up 42 dunums , and isolated 29 dunums.
Oslo accords divided the town's lands as the following:
A area: 0.
B area : 503 dunums.
C area 1, 784 dunums.
[1] GIS-LRC