Settlers open a new bypass road east Yatta/ Hebron Governorate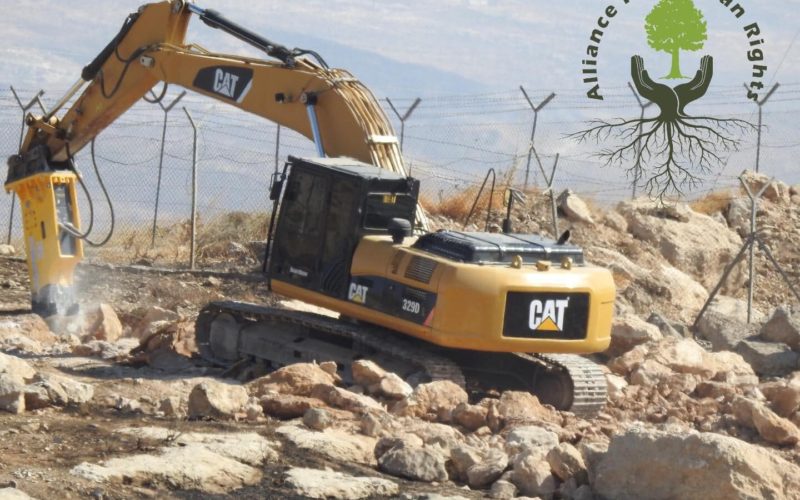 The Israeli Occupation forces and settlers escalated their lands against Palestinian humans and lands in July 2020, particularly in the Hebron town of Yatta, LRC documented the most prominent attacks reported this month:
In July 6th 2020, The Israeli Occupation Authorities demolished an agricultural tent and took over its components, the tent was set up by farmers from An-Najada for resting during the crop season. Ad-Duqaiqa was raided by an army patrol and officers from the organization department , they dismantled the tent and confiscated its components.
In July 7th 2020 , a group of settlers from the illegal outpost "Ya'acov Dalia – Havat Talia" cut down several trees from Othman Abu Qubaita behind the Annexation and expansion wall . Abu Qubaita told LRC that he found the trees cut , Abu Qbaita stays in his plot, which Is behind the Annexation and expansion wall that surrounds "Metzudat Yehuda", Abu Qubaita can only go to his town Yatta through a door in the wall controlled by the occupation forces, as he stayed steadfast in his plot, Abu Qubaita suffers from nonstop attacks by the occupation settlers and forces in an attempt to push him to leave the area.
July 8th 2020, Settlers operated machineries to open a new road that links "Maon" settlement to a dairy farm that belongs to one of its settlers. Early 80s , Illegal Israeli settlers built Maon settlement on confiscated Palestinian lands , the farm is only 700 m away from the settlement and close to bypass 317. The new road that links the settlement to the farm has devoured 800 m, and still not completed.
Farmers said that when it is completed, the road will eat up about 3 km. While Israeli settlements are expanding rapidly , Palestinian houses and facilities are demolished.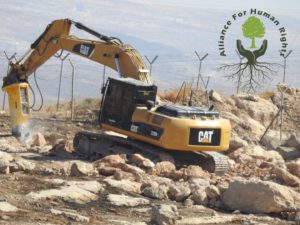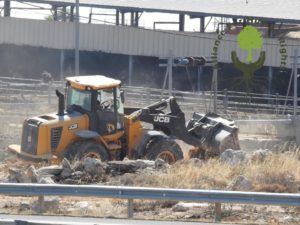 It is obvious that the Israeli occupation is improving infrastructure and services south west Bank, they also established a vast water network to serve the settlements, and work on an electricity network is going, they also reclaimed (road 60, road 317, road 356) that facilitate settlers' movement.