Seizing three dunums of the lands of Shufa village for military purposes/ Tulkarm Governorate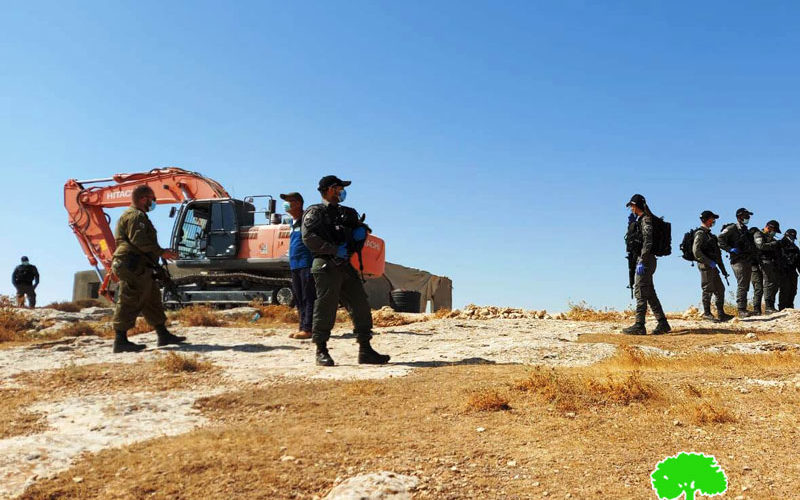 Violation: Issuance of a military order to confiscate 3,305 dunamsof land.
Location :Shoufa village, south of Tulkarm.
Date of violation: 09/07/2020.
Perpetrators: the Israeli occupation army.
The affected party: Heirs of Hajj HelmyHanoune.
Details of the violation:
The so-called commander of the occupation army in the West Bank issued a new military order bearing the number 20/12 / T, which stipulates the seizure of 3,305 dunums of the lands of the village of Shoufah, south of Tulkarm. The confiscated plot is located at the Al-Bura and Khallat Al-Sheikh sites of Basin No. 2, and part of it  is situated beside the road leading to the military checkpoint in the west of the village, and another part is inside the complex of the military checkpoint.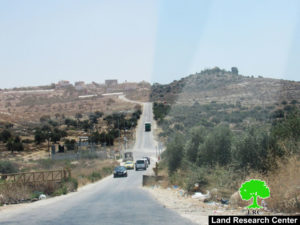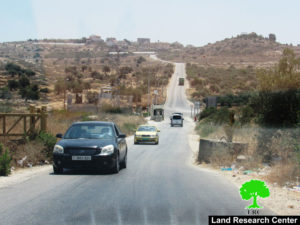 Pictures 1 + 2: Pictures of the military checkpoint؛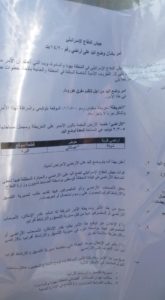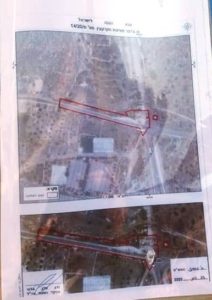 Photos 3 + 4: copies of the military order that was posted at the checkpoint
For his part, the human rights activist in the village of Shofa, Mr. Murad Al-Droubi, confirmed to the researcher of the Land Research Center, saying: "The  targeted land is owned by the heirs of Hajj HelmyHanoun. The confiscation process aims to perpetuate the reality of the military checkpoint in the area and impose facts on the ground, as the military checkpoint is considered a means of separating The village of Choufa from the neighboring Khirbet Shoufah, on one hand,  and separating the village of Shoufah from the bypass road leading to 1948 border, on the other hand, which further complicates the closure, confinement and separation measures against the local Palestinian communities.
It is noteworthy that the Shoufah checkpoint was built in 2013 as a commercial crossing checkpoint for vehicles moving in and out through the village of Shoufa  on route to other Palestinian n proper. Ever since it establishment it has served, among other,   as a station of humiliation and suffering for the Palestinian citizens.
About Shofa:
9.5km to the southeast of Tulkarm city, Shofa is inhabited with 2829 people on a total area of 10,969 dunums, of which 343 dunums are considered the built-up area.
It should be marked that the colony of AvneiHefetz was established on 722 confiscated  dunums from Shofa village in 1987. Now, it  populates 964 colonists.
To the west of Shofa, Enav colony was established on confiscated lands from the village in 1987. The colony is built on 722 dunums and inhabited by 964 settlers.
The bypass roads, especially bypass 557 took over 420 dunums from the village's lands.
According to Oslo Accords, the village's lands are classified as follows:
1143 dunums are classified as area B
9826 dunums are classified as area C